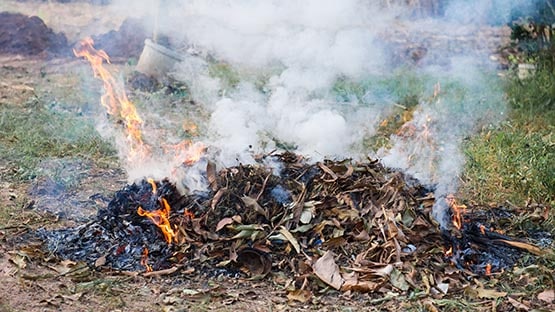 Wind gusts of up to 45 mph are expected Tuesday afternoon across Central Virginia, Northern Virginia and the Shenandoah Valley.
The National Weather Service warns the conditions could lead to increased fire danger.
The National Weather Service said west winds of 15 to 25 mph are expected accompanied by minimum relative humidity values of 20 to 30 percent. Although it is relatively damp due to recent rain, it should dry out quicky on Tuesday.
Outdoor burning is strongly discouraged during this time.
Virginia's burning law is in effect through April 30. The law prohibits burning before 4 p.m. if the fire is within 300 feet of woodlands, brush or fields with dry grass or other flammable materials.