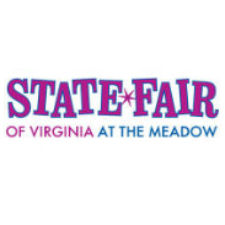 Competitions are a time-honored tradition at fairs across the country, and the State Fair of Virginia is no exception.
From acrylic paintings to vegetables, there's a category for just about every talent and taste.
"We have people from all over the state who compete in our annual contests," said Cheryl English, the fair's arts and crafts superintendent. "We have a lady who turned 100 last year who still enters crocheted afghans."
The State Fair will open Sept. 26, but there's still time to enter many competitions. New this year is a Christmas Tree decorating contest, a giant hay bale decorating competition and the return of the popular fiddle and banjo showdown.
"The State Fair competitions showcase some of the state's most talented artists, bakers, growers, livestock handlers, musicians and more," English said.
For the Christmas tree decorating contest, the Virginia Christmas Tree Growers Association will provide fresh-cut Virginia trees. Competitors will come to The Meadow Event Park a couple of days prior to the fair and decorate them. The theme is "Virginia's Bounty," and entrants are encouraged to use Virginia products for decorations.
Trees will be displayed in the horticulture tent throughout the fair. The top three winners will be invited to decorate a tree for the Illuminate Light Show, a large-scale, drive-through holiday light show and Santa's village that will open in November at The Meadow Event Park.
The fiddle and banjo competition is for youth and adults and will be held Oct. 4. Contestants may perform any style of music they prefer, but traditional tunes are encouraged.
"Virginia is the home of the oldest fiddle competition in the country, which took place in 1736," said Su Tarr, fiddle and banjo superintendent. "There are a lot of folks who are very excited that the fair is going to resume these competitions."
The fair also hosts 4-H and ffa competitions. This year some of those students will decorate round hay bales to resemble livestock or farm equipment. The bales will be placed throughout the fair for the public to enjoy.
Additionally, the attention-getting weigh-ins for the giant pumpkin and giant watermelon competitions will be held at noon on Sept. 27.
"Fairgoers get really excited about watching the process of weighing these giant fruits," said Kathryn Burruss, horticulture superintendent. "They are so big they have to be hoisted with a forklift. If you've never watched the weigh-in before, you should. It's amazing."
The State Fair of Virginia giant pumpkin record was set in 2007 by William Layton with his 1,138-pound entry.
Horticulture competitions offer competitors the ability to showcase their best field corn, wheat, oats, barley, rye and peanuts, as well as hay, tobacco and soybeans. For gardeners, there are contests for a wide assortment of fruits and vegetables, flowers and gourds.
And arts and crafts competitions typically bring in some of the state's best artwork, quilting, embroidery, sewing, felting and more. For those with an ability to create baked goods or preserved foods, there are competitions that cover those categories as well.