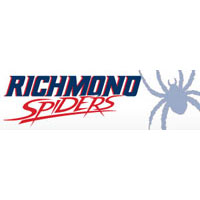 The Richmond Spiders put together an impressive defensive effort in a 64-46 victory over Radford in the 2014-15 season opener at the New Robins Center.
The Spiders won their 15th-straight season opener, 10-0 under head coach Chris Mooney, and delighted the home crowd of 6,920.
Richmond's suffocating defense held the Highlanders to just 28 percent shooting (16-of-57) and forced 14 turnovers. The Spiders tallied seven blocks and six steals, leading to 13 points off turnovers. Conversely, Richmond's offense was very efficient from the field, shooting 48 percent (23-of-48).
Senior Kendall Anthony posted a strong second half to finish with a team-high 18 points. He hit all six of his field goals in the second stanza to finish 6-of-12 on the game, including 5-of-8 from the free throw line.
Junior Alonzo Nelson-Ododa came within one point of a double-double, flying around the floor to finish with nine points, 11 rebounds, four blocks and two steals. His 11 boards led all Spider players and marked the fourth double-figure rebounding game of his career.
Redshirt-sophomore T.J. Cline had an impressive debut after sitting out last season due to transferring from Niagara. Cline finished with 11 points in just 12 minutes played, going 4-of-6 from the field.
"All in all, a good first game versus a very good opponent in Radford," head coach Chris Mooney said. "I was pleased with our performance, especially defensively. Alonzo Nelson-Ododa is just a difference-maker, and when he blocks three of their first eight shots, it changes their mindset and sets our tone. He showed well tonight, and I think it is just the tip of the iceberg."
Radford was led by Javonte Green who tallied a double-double with a game-high 21 points and 12 rebounds. He put up 17 shot attempts (7-17) and was able to get to the line nine times (7-9).
The game began with a defensive battle as Nelson-Ododa rejected three Radford shots in the first few minutes, setting an early tone for the Spiders' defense.
Late in the first half, ShawnDre' Jones hit a corner three-pointer and then Terry Allen grabbed a defensive rebound and went the length of the court to drop in an easy layup, putting Richmond up 27-18 and capping an 11-2 run at the 1:31 mark. Green hit a jumper and made two free throws to draw the Highlanders to within 29-22 at the break.
Richmond's offense started the second half with a flurry of baskets, scoring 10 points on 5-for-5 shooting in the first three minutes. Allen, who finished with 13 points and nine rebounds, showed his range with perimeter baskets and mid-range jumpers to quickly give ur a 39-24 lead at the 17:04 mark.
Radford inched its way back with aggressive play from Green and T.J. Price, cutting the deficit to just 41-34 with 12:39 left. However, that was as close as the Spiders allowed RU to creep. Anthony's second-half poise opened the door for the Spiders offense and the lead was back to 15 by the 5:50 mark. The Spiders salted away the victory with several late free throws, coming away with a 64-46 win.
Richmond will hit the road on Tuesday for a regional matchup with Old Dominion. Game time is set for 8 p.m., with the game airing on American Sports Network.