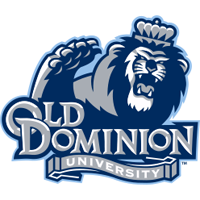 ODU wrestler Kevin Beazley, a 2015 NCAA Qualifier who racked up 27 wins for the Monarchs in his sophomore campaign, will take an Olympic redshirt during the 2015-16 season, as was announced by head wrestling coach Steve Martin. Beazley will spend this year at the Olympic Training Center in Colorado Springs, Co. with his sights set on earning a trip to the 2016 Olympics in Rio while representing the U.S. Greco team at 98kg.
"I'm excited for the opportunity to chase my dreams, and I am thankful to be a part of a program and university that fully supports me," Beazley said. "I am confident that I will be representing the United States in Rio at 98kg."
Martin, who has always recognized Beazley's aptitude for the Greco Roman international style of wrestling, acknowledged what an exceptional opportunity this is for the prized 197 pound grappler.
"Kevin is the first student athlete in the history of the Old Dominion wrestling program to make the finals of the Greco Roman World Team Trials," Martin declared. "Making an Olympic and World Team is a goal for the student athletes in our program. That being said, although we will miss him in our lineup, taking an Olympic redshirt will put Kevin in the best situation to make the team and bring back a gold medal to the United States. The Olympic Training Center will afford him the opportunity to practice with some of the best Freestyle and Greco Roman wrestlers in the nation and the world."
In the spring, while competing in his first U.S. Senior Open, Beazley defeated his first two opponents by tech fall and his semifinal opponent by fall en route to reaching the finals. Beazley fell to current World Team member Caylor Williams of the U.S. World Class Athlete Program in a best-of-three showdown that culminated on June 4 in Ithaca, N.Y. at the World Team Trials.
Despite the setback, Beazley remains optimistic about the prospect of not only wrestling at the 2016 Olympics but wrestling at a world-class level.
"Training full time at the OTC not only puts me in the best position to make the team but also to come home with a medal," Beazley explained. "My goal is not just to compete at the Olympics. I want to bring back some hardware. That's the most important thing."
Beazley will return to the Old Dominion wrestling lineup in time for the start of the 2016-17 season and will have two years of eligibility remaining.
"Being able to compete domestically and overseas against top-level competition is an incredible opportunity for a 21 year-old, and we know Kevin will return to us in 2016 even more mentally strong and technically polished," Martin added. "We look forward to helping him chase his goals of becoming an NCAA Champion and an Olympic Champion."