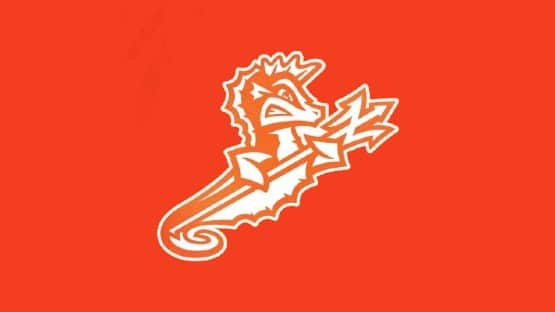 The Norfolk Tides (88-56) defeated the Buffalo Bisons (70-61), 6-3, on Tuesday night at Sahlens Park.
Norfolk, the Triple-A affiliate of the Baltimore Orioles, struck first in the top of the second, when Anthony Bemboom knocked an RBI double to put them up 1-0. But Buffalo, the Triple-A affiliate of the Toronto Blue Jays, immediately took the lead in the bottom-half when Otto Lopez hit an RBI triple, then scored on a throwing error to make it 2-1.
Buffalo scored their final run of the game in the fourth when Addison Barger launched a solo homer. Tides starter Justin Armbruester ended up lasting two more innings after that without allowing a run. It was his second straight quality start, going 6.0 innings and allowed three runs (two earned) on three hits (one home run) and two walks while striking out four.
He would exit as the pitcher of record as the winning pitcher thanks to a five-spot put up in the sixth. Josh Lester launched a solo home run to bring the Tides within one. Then with the bases loaded, Connor Norby crushed a grand slam, putting Norfolk up, 6-3.
The Tides bullpen took care of business from there. Ryan Watson tossed 2.0 scoreless innings with two strikeouts, then T.J. McFarland followed him with a scoreless inning himself to earn his first save of the season.
Game 2 of the series is  tomorrow night, with first pitch is at 6:05 p.m. The Tides are scheduled to throw RHP Garrett Stallings (7-4, 5.53), while the Bisons will have  RHP Wes Parsons (9-3, 4.06) on the hill.