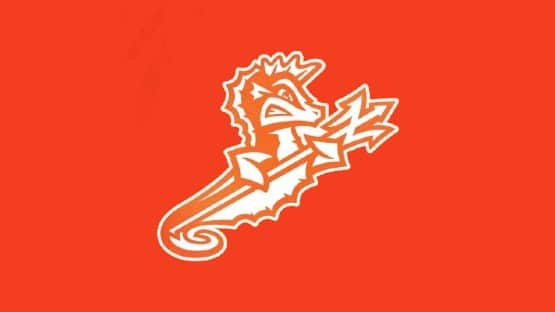 The Norfolk Tides (89-57) fell to the Buffalo Bisons (74-71), 7-6, on Thursday night at Sahlens Park.
It was all Buffalo, the Triple-A affiliate of the Toronto Blue Jays, in the early part of the game. They scored in the first when Ernie Clement, a UVA Baseball alum, knocked an RBI double to take the early lead.
Another run scored in the second on an RBI groundout, then again in the third inning when Addison Barger knocked an RBI single to put them up 3-0.
Norfolk, the Triple-A affiliate of the Baltimore Orioles, wouldn't score until the fifth inning, where the had runners on first and third. The Tides grounded into a 3-6-3 double play but scored from third to break up the shutout.
Buffalo followed with their biggest inning of the game, plating four runs. Luis De Los Santos hit into an RBI fielder's choice to start the scoring. Nathan Lukes followed with an RBI single. Rafael Lantigua capped the inning with a two-run single to put the Bisons up 7-1.
The Tides scored five unanswered runs between the sixth and seventh innings. Two runs scored in the sixth when Connor Norby blasted a two-run shot, his 21st of the season. It was also his third straight game with a home run, combining for 10 RBI. In the seventh, Josh Lester roped an RBI double, the scored along with Shayne Fontana on a pick off throwing error to put them in within one run.
After finishing the seventh inning for Buffalo, Yosver Zulueta pitched a scoreless eighth inning and Rowan Wick closed it down in the ninth to clinch the 7-1 win.
Game 4 of the series is tomorrow night, with first pitch is at 6:05 p.m. The Tides are scheduled to throw LHP Cole Irvin (6-2, 3.94), while the Bisons will have  LHP Ricky Tiedemann (Triple-A Debut) on the hill.