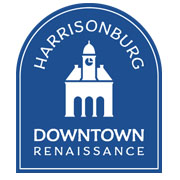 Downtown Harrisonburg, get ready to welcome an elusive yet fascinating new man about town, Jimmy Madison.
Jimmy Madison's Southern Kitchen & Whiskey Bar is the much-anticipated new restaurant that will take over the space formerly occupied by Dave's Taverna, at 121 South Main Street in downtown Harrisonburg.  When it opens this fall, it will be a gathering place for people who enjoy a dash of southern charm mixed with good times, exceptional food, and fine whiskey.
The brainchild of Staunton-based restaurateur Jeff Ramsey, Jimmy Madison's is an entirely new concept created specifically for the Harrisonburg marketplace. The décor and styling of Jimmy Madison's takes its inspiration from the juke joints of the 40's and 50's. Staying true to its southern roots, the venue will offer occasional live music – ranging from delta blues, southern rock, and Americana.
The menu will offer a broad range of options from salads to entrees, but Jimmy Madison's culinary focus is an "imaginative and modern approach to southern cuisine," says Ramsey. The amply stocked bar will dedicate space to a prodigious selection of premium whiskies (bourbon, scotch, rye whiskey, etc.)
"We've wanted to open up a venue in downtown Harrisonburg for some time, but we've waited for the right time and place," says Ramsey. "We're super excited about this location – the people are friendly, downtown is bustling, and a southern whiskey-bar theme is a great match for the market."
Although the previous restaurant offered rooftop dining, Ramsey says that is not part of his plan for the business. Local businessman Giles Stone leases the 6,500 sq ft space to Ramsey.
Jimmy Madison's Southern Kitchen & Whiskey Bar is on schedule to open this fall, and will serve lunch and dinner seven days a week. Ramsey, together with business partner Steve Kiracofe, also owns Byers Street Bistro and Sauced in Staunton, and The Palms in Lexington.
If you're like Jimmy Madison – who works hard, and plays harder – keep your eye on jimmymadisons.com