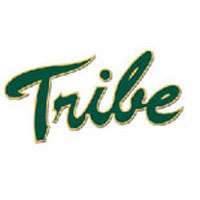 William and Mary head men's basketball coach Tony Shaver announced the addition of Luke Ford to the Tribe staff as the program's director of operations on Monday. Ford, who previously served in the same capacity at UMBC, takes over for Kevin Hogan, who was hired as an assistant coach at Austin Peay University in August.
"We are thrilled to welcome Luke to our staff as the season gets underway," Shaver said. "He is a great young man with a bright future. His organizational skills and love of the game will allow him to
immediately impact our program."
A Charlottesville, Va., native, Ford graduated from the University of Virginia in May of 2014 with a bachelor's degree in foreign affairs along with coursework related to basketball analytics, statistical analysis, psychology in sports and exercise, and management accounting.
"It's truly an honor and blessing to be joining the men's basketball program and the entire community here at The College of William and Mary," Ford said. "I look forward to continuing my growth and understanding of the game of basketball under Coach Shaver and his staff. I'll always be grateful to Coach (Tony) Bennett for the opportunity to learn about building a successful program at the University of Virginia."
Ford served as a manager of the Cavaliers' men's basketball team for four seasons under head coach Tony Bennett and spent the 2012-13 season as co-head manager and the 2013-14 campaign as the team's head manager. During his senior year in 2014, Virginia won its first ACC Tournament Championship since 1976 and its first outright ACC regular season Championship since 1981. The Cavaliers were a No. 1 seed in the 2014 NCAA Tournament and advanced to the Sweet 16. His duties as a head manager included creating and distributing mail-outs for recruits, managing the recruiting database, breaking down film and creating and managing a game film export database.
Ford worked with the NBA Top 100 Camp as a statistician and videographer from 2010-14. He also worked at the Tony Bennett Basketball Camp as a league commissioner, while also assisting with camp logistics. Ford has also developed advanced metrics designed to improve player chemistry, shooting mechanics, and defensive strategy.
Ford played four seasons of basketball at Albemarle (Va.) High School and served as co-captain during his senior season. He received the Patriot Award for his exemplary team leadership.