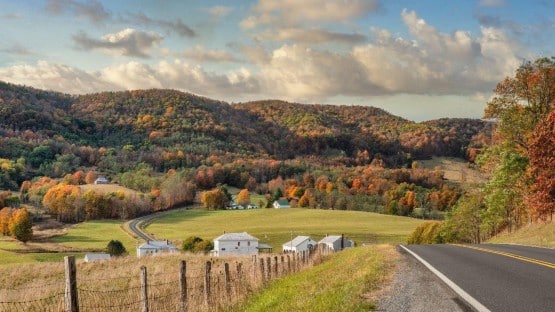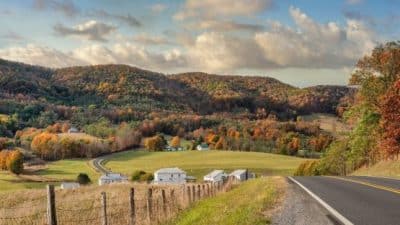 The Farm Bureau of Virginia estimates that more than 43,200 farms in the Commonwealth cover more than 8 million acres.
Farmers grow food, raise livestock, support livelihoods and contribute to the food ecosystem while carrying on the family heritage. Ninety-percent of farms in Virginia are owned by families or individuals, not corporations.
Land-use value assessment supports preservation and reduces the tax burden on land owners who produce food, fiber and timber. The Virginia Tech Land-Use Value Assessment program (LUVA), 88 localities with agricultural and horticultural land, 74 localities with forest land and 56 localities with open spaces have adopted their use-value assessments. Assessments are then presented to the Virginia State Land Evaluation Advisory Council (SLEAC) for consideration.
More than $202 million in property taxes were deferred in 2020, according to data from the Virginia Department of Taxation, through land-use value assessment, supporting preservation of farmland, forestland and open spaces.
LUVA is led by Jennifer Friedel, director of the program and assistant professor of practice in Virginia Tech's Department of Agricultural and Applied Economics, and Patrick Kayser, program analyst.
"Virginia Tax has partnered with the Department of Agricultural and Applied Economics for more than 45 years to deliver agricultural and horticultural values for the State Land Evaluation Advisory Council," Rod Compton, Virginia Tax's assistant commissioner for general, legal and technical services, said.
"Virginia Tech continues to deliver accurate, uniform, and equitable agricultural and horticultural use values through their thorough research and innovative valuation process," Compton said. "I appreciate Jennifer's and Patrick's enhancements to the Virginia Tech LUVA program and their commitment to this long and successful key strategic partnership. Together, we are benefitting localities and agricultural stakeholders throughout the commonwealth."