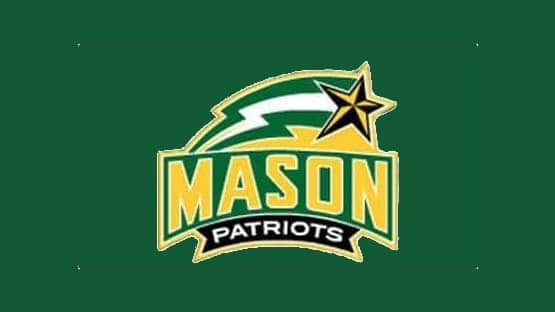 George Mason held an eight-point lead with less than three minutes to play but could not make one last bucket to put the game away, as Saint Louis escaped Chaifetz Arena with a 63-62 victory on Wednesday night.
The Patriots (10-7, 2-2 A-10) were up 62-54 with 2:21 to play, but could not score for the remainder of the contest, as the Billikens (11-6, 3-1 A-10) tallied the final nine points of the game to earn the victory.
"We have to eliminate losing in order to win on the road," Mason coach Kim English said. "A big part of that is finishing down the stretch. We just weren't sound enough late to close it out. It's unfortunate, but we have to learn from it. I'm proud of our guys' fight and resolve. It's just very small things we have to clean up so we can become the program I think we're really close to becoming."
Josh Oduro led the Patriots with a monster effort, tallying a season-best 26 points (10-of-17 FG) to go along with a career-best 15 rebounds in 36 minutes of work.
Ronald Polite III added 12 points, five assists and four rebounds, while Victor Bailey Jr. tallied 11 points, five rebounds and two assists in 35 minutes.
Saint Louis took its largest lead of the first half at nine (32-23) with 1:49 to go, but from there, the Patriots blitzed Saint Louis with an 8-0 run to close the half. That included two triples from Polite III. Mason trailed by one (32-31) after 20 minutes of play.
The Patriots came out firing in the second half, and a three-point play from Oduro pushed Mason ahead 43-38 at the 14:31 mark of the period. Mason remained ahead by five at 48-43, but the Billikens used a 9-3 spurt to retake the lead at 52-51.
An Oduro bucket put Mason up 62-54 with 2:21 to go. But at that point, the Billikens began their climb back to leave Chaifetz Arena with the home victory.
George Mason returns to Fairfax for two home games over the long weekend. First up, the Patriots battle Davidson on Saturday (Jan. 14) at 12 p.m. The game will be broadcast nationally on ESPNU.