Almost 300 voting delegates representing 88 county Farm Bureaus statewide will gather next month to help shape Virginia Farm Bureau Federation's state and federal policies for the coming year.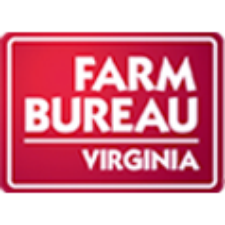 During this year's VFBF Annual Convention, those delegates will discuss and vote on numerous policies that affect farmers and their livelihoods.
"This is the culmination of our grassroots policy development process," said VFBF President Wayne F. Pryor, "and whatever is decided at the annual convention directs our lobbying efforts in the new year."
Policy development is just one part of the convention, which will run Dec. 3-5 at the Richmond Marriott. The event's theme is "Leading Agriculture into the Future."
The convention will kick off Tuesday with a keynote address by Mark Gold, president, CEO and managing partner of Top Third Ag Marketing and a former member of the Chicago Board of Trade. Gold will speak on "Managing Risk in an Inherently Risky Business."
"I'm very optimistic about farming, but there will be bumps in the road and farmers need to learn how to survive the cycles and not sell their land for parking lots or subdivisions," Gold said.
His Top Third Ag Marketing's mission is to help farmers manage the risks associated with producing commodities such as grains, livestock, milk, cotton and energy. The company's goal is to help its customers market their products in the top third of prices available during a market year.
Gold also will lead an afternoon workshop titled "Get What's Coming to You: Risk Management for Every Farmer." A second workshop, "Things You Need to Know About Transporting Farm Products in Virginia," will feature speakers from the Virginia Department of Motor Vehicles and the Virginia State Police.
During the business sessions on Wednesday and Thursday, voting delegates will elect members of the VFBF board of directors to represent Districts 3, 6, 9 and 12.
Throughout the convention, members can take advantage of a "Cyber Café" to get help with any technology needs they might have.
With 135,000 members in 88 county Farm Bureaus, VFBF is Virginia's largest farmers' advocacy group. Farm Bureau is a non-governmental, nonpartisan, voluntary organization committed to protecting Virginia's farms and ensuring a safe, fresh and locally grown food supply. View more convention news as it becomes available at VaFarmBureau.org/NewsVideo/ConventionNewsroom.aspx.