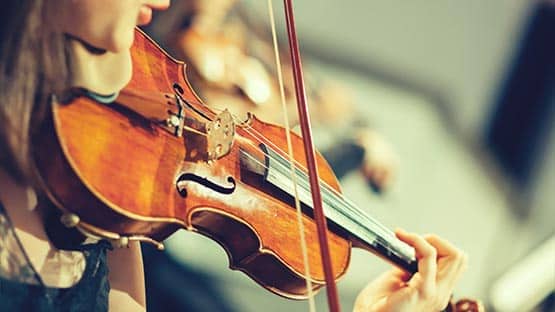 The Virginia Chamber Music Foundation announces the 24th annual Charlottesville Chamber Music Festival. Three of the concerts will be held at The Paramount Theater: two ticketed concerts on Thursday, Sept. 7, and Wednesday, Sept. 13 at 7:30 p.m., with tickets ranging from $6 to $30.
A free lunchtime concert open to the public on Friday, Sept. 8 at 12:30 p.m.
The Charlottesville Chamber Music Festival will also feature soloists in an upcoming performance with The Virginia Symphony Orchestra at The Paramount Theater on Sept. 17 at 3 p.m. Tickets for this event start at $39.75.
As the region's most celebrated musical, educational, and entrepreneurial arts organization, the Virginia Symphony Orchestra continues to challenge expectations and push the boundaries of what an American orchestra can be.
As the largest performing arts organization in southeastern Virginia, the VSO and VSO Chorus present more than 150 concerts and events annually for more than 100,000 residents and visitors.
This event will feature solos from CCMF musicians Raphael Bell, Timothy Summers and Tessa Lark.
Eric Jacobsen will conduct. Program and artists are subject to change.
Tickets for the events are already on sale.
The Paramount Theater is located at 215 E. Main St. in Charlottesville.