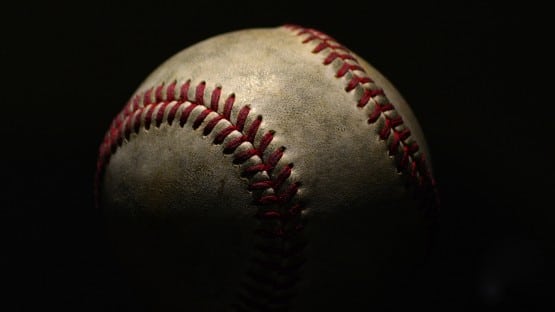 Brady Whalen launched a game-tying home run in the top of the ninth inning, but the Richmond Flying Squirrels fell to the Binghamton Rumble Ponies, 2-1, Thursday night at Mirabito Stadium.
The Flying Squirrels (21-20), the Double-A affiliate of the San Francisco Giants, went 0-for-7 with runners in scoring position and posted six hits against the Rumble Ponies (19-22), the Double-A affiliate of the New York Mets, in the defeat.
Trailing by one run and with two outs in the top of the ninth, Binghamton brought in Daison Acosta for the save opportunity. Whalen took a 2-1 pitch deep to right field to tie the game, 1-1. It was the first home run for Whalen this season and his first as a member of the Giants organization.
Evan Gates allowed a leadoff double in the bottom of the ninth and the runner advanced to third on a sacrifice bunt. Agustin Ruiz lofted a sacrifice fly to center field to cross the winning run to give the Rumble Ponies the 2-1 victory.
The Rumble Ponies cracked the scoreless tie in the third inning when Matt O'Neill launched a solo home run to right and pushed Binghamton ahead, 1-0. It was the lone run that Richmond starter Landen Roupp allowed across 2.2 innings and he notched two strikeouts.
Binghamton starter Jose Chacin twirled six scoreless innings and held the Flying Squirrels to four hits with a season-high seven strikeouts.
The Flying Squirrels had one hit against Binghamton reliever Marcel Renteria, but the right-hander held Richmond scoreless over two innings.
Richmond reliever Blake Rivera tossed his third consecutive scoreless outing with 1.1 hitless innings and two strikeouts.
Carson Seymour worked four scoreless innings out of the bullpen with one strikeout and allowed one baserunner in his outing.
The Flying Squirrels will take on the Rumble Ponies Friday night with first pitch scheduled for 7:05 p.m. from Mirabito Stadium. Left-hander Nick Zwack (1-1, 6.75) will make the start for Richmond opposed by Binghamton right-hander Luis Moreno (2-1, 6.68).