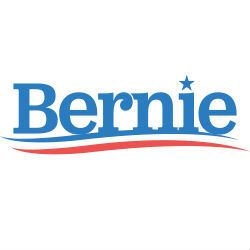 The Bernie Sanders presidential campaign on Wednesday announced a record-breaking fundraising period following his landslide victory in the New Hampshire primary.
"I'm going to hold a fundraiser right here, right now, across America," Sanders told the crowd gathered at his victory speech in Concord last night. "My request is please go to BernieSanders.com and contribute. Please help us raise the funds we need, whether it's $10 bucks, $20 bucks, or $50 bucks. Help up us raise the money we need to take the fight to Nevada, South Carolina, and the states on Super Tuesday."
In the 18 hours since the polls closed in the Granite State, his campaign has raised more than $5.2 million, shattering the campaign's previous record for money raised in less than a day. The average donation since Sanders' speech is $34.
With nearly all precincts in New Hampshire reporting, Sanders holds a 22-point advantage over Clinton, one of the largest margins of victory in the history of the first-in-the-nation primary.