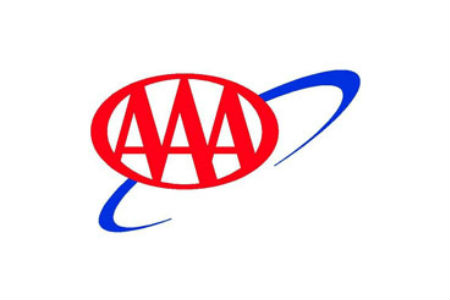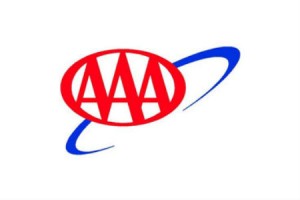 Gas prices at the pump continue to climb upward during an annual upswing motorists have come to expect.  The national gas price average topped $3.50 per gallon on Thursday for the first time in nearly six months.
The national average price at the pump rose to $3.51 per gallon Friday, three cents higher than a week ago, 19 cents more than one month ago, however prices remain 19 cents below the same date last year.  The national average continues to steadily climb and through Mondayhad increased 31 straight days and jumped 24 cents during this span. This is the longest streak of daily increases since January 17-February 22 of last year when the national average surged 49 cents in 36 days.
Rapidly escalating tensions in Ukraine, raising concerns about Russia's oil and gas supplies, pressured West Texas Intermediate (WTI) crude oil prices to a more than six-month high last week before dropping more than $3 per barrel as the situation somewhat stabilized by week's end.  Oil prices continued their decline this week, closing under $98 per barrel ($97.99) Wednesday, the cheapest settlement in nearly two dozen trading sessions and the first sub-$100 close since Feb. 11.  A larger than expected build in U.S. crude oil stockpiles, as well as weaker than anticipated economic data in China also put downward pressure on global crude oil prices, with implied oil demand in the second largest economy in the world down 3.1 percent in the first two months of the year.  Crude oil settled at $98.89, down nearly four percent on the week.
In its weekly report, the Energy Information Administration (EIA) noted that U.S. crude oil inventories saw a huge build of 6.2 million barrels to 370 million barrels.  Gasoline stocks saw a big draw, dropping 5.2 million barrels to 223.8 million barrels.  Finally, gasoline demand jumped by more than 500,000 barrels per day (bpd) last week to 8.949 million bpd.  Some agreeable weather last week allowed some people to get out and relieve the pressure valve on pent-up demand.  Gasoline demand was the strongest since mid-December and 8.949 million bpd is the highest March marker in three years.  The last few years have seen weak March demand and should not be a high hurdle to clear this year.
"Seasonal price increases at the gas pumps continue as refineries undergo maintenance ahead of the EPA-mandated switchover to the production of more expensive summer-blended gasoline," said Martha M. Meade, Manager of Public and Government Affairs for AAA Mid-Atlantic.  "AAA expects prices will peak between $3.55 and $3.75 per gallon over the next month.  However, as we saw last week, if geopolitical tensions with russia escalate further crude oil prices could rise, sending gas prices up even further."
While pump prices are creeping higher, AAA expects prices to peak between $3.55 and $3.75 per gallon over the next month due to seasonal refinery maintenance and the May 1 required switchover for producing summer-blend gasoline.  This predication comes with the necessary caveat that an unexpected market-moving event, such as unplanned domestic refinery maintenance or further escalation of geopolitical tensions with Russia, could cause prices to exceed this predication.  In 2011, the national average peaked at $3.98 per gallon on May 5.  In 2012, the national average peaked at $3.94 per gallon on April 5. In 2013, prices peaked at $3.79 on February 27, which was the earliest peak on record.
CURRENT AND PAST GAS PRICE AVERAGES
Regular Unleaded Gasoline (*indicates record high)
 

3/16/14

Week Ago

Year Ago

National

$3.52

$3.49

$3.69

Virginia

$3.29

$3.27

$3.59

Charlottesville

$3.26

$3.24

$3.55

Norfolk Area

$3.31

$3.28

$3.53

Richmond

$3.27

$3.25

$3.54

Roanoke

$3.24

$3.23

$3.50

Crude Oil

$98.89 per barrel (at Friday's close)

$102.58 per barrel (3/7/14)

$91.56 per barrel

(3/14/13)