Top News
Charlottesville is quarterfinalist for $5 million Georgetown University Energy Prize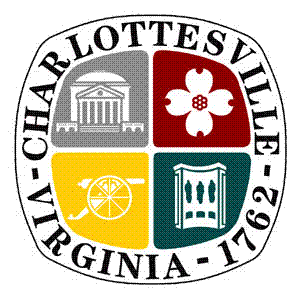 The City of Charlottesville is a quarterfinalist in the Georgetown University Energy Prize, a nationwide competition for small-to-medium sized communities to compete to win a $5 million grand prize by saving energy. The Energize!Charlottesville campaign is seeking community feedback over the next three weeks on its preliminary "game plan" for winning the prize.
The plan is available at energizecharlottesville.org and comments can be filed on the website through November 2.
The competition is judged based on reductions in electric and natural gas purchases by the residential and municipal sectors over a 2-year period and aims to foster cooperation and collaboration among localities, utilities, community organizations, and businesses. The $5 million grand prize will be used to reward the winning community as a whole and to continue its energy saving efforts.
As a quarterfinalist, Charlottesville has been invited to submit a community energy savings plan in early November. Energize!Charlottesville, a community campaign and game plan to win the $5 million grand prize, is soliciting support and community feedback. Residents, businesses, and organizations are invited to review the proposed Energize!Charlottesville game plan, comment, and pledge to help our community win the grand prize.
Charlottesville is one of 52 communities selected as a quarterfinalist, including: Blacksburg; Roanoke; Arlington; Holland, MI; Cambridge, MA; Fargo, ND; Urbana, IL; Fort Collins, CO; Fairbanks, AK; and Madison, WI. Based on the plans submitted in November, Semi-Finalists will compete to reduce energy purchases from Jan 2015-Dec 2016 with progress and updates reported on an online performance dashboard. Approximately 10 communities will be selected as Finalists in Jan 2017 and invited to submit final reports on their competition performance. Finalists will be judged qualitatively based on the success of their programs, involvement by the community, innovation, and potential for continue energy savings.
Every year, residents and businesses in Charlottesville spend more than $50 million on their utility bills. Saving energy can save residents money, increase the comfort of our homes, and reduce waste. The Energize!Charlottesville campaign emerged from discussions and input from a variety of community partners including the City, the Local Energy Alliance Program (LEAP), the UVA Community Credit Union, the University of Virginia Office of Sustainability, Woodard Properties,  Charlottesville City Schools, Dominion Virginia Power, and Charlottesville Gas. As a community campaign, there are many opportunities for organizations to join the effort and support their employees, customers, and members in energy saving efforts.
Key Points
The proposed Energize!Charlottesville campaign aims to:
* Support and encourage voluntary actions by our residents, businesses, and organizations
* Reduce the annual $50+ million residents and businesses spend on electricity and natural gas
* Focus on 80% of our residential units (~50% single family; ~30% apartment/multi-family)
* Engage our community's rental population (including the ~9,000 university students living off-grounds in the City), multi-family and single-family property owners, and the building stock for lower income housing, public housing, City schools, and local government
* Improve the quality of our neighborhoods' building stock
* Create a forum for discussion and consideration of needed longer term policies and resources