Sports
VMI alum Stan Okoye named to Nigerian Olympic team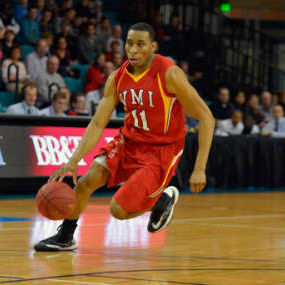 VMI alumnus Stan Okoye '13 will suit up for the Nigerian basketball team in the Olympics, according to information made public on social media late Sunday evening.
Okoye, who also played for the Nigeria team during the 2015 AfroBasket tournament, has been playing with Team Nigeria in its training camp and exhibition schedule over the past six weeks. He will join NBA player Michael Gbinije, former NBA forward Ike Diogu and nine others in an Olympic schedule that begins against longtime international power Argentina – led by San Antonio Spurs' superstar Manu Ginobili – on Sunday, August 7.
Before that, however, Keydet fans can watch VMI's fourth all-time leading scorer and his Nigeria team play Team USA Monday night in Houston. NBA TV will televise the game and it will also be streamed live on Facebook. Check your local listings for channel information for NBA TV.