UVA Baseball: 'Hoos snap losing streak, topping Radford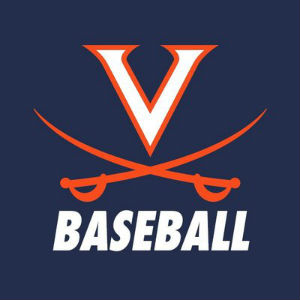 UVA Baseball (22-16) got back on track with a 6-3 win over Radford (17-19) on Tuesday (April 16) at Disharoon Park. The loss snapped a three-game losing streak and is the seventh-straight win against a non-conference opponent.
The Cavaliers took a shutout into the ninth inning before Radford got on the scoreboard with three runs, including a two-run home run by Will Harless. The game ended on an outfield assist from Cayman Richardson (Mechanicsville, Va.) who cut down a Highlander runner trying to extend a single into a double.
Freshmen Billy Price (Morristown, N.J.) and Zach Messinger (Chandler, Ind.) combined to throw six shutout innings. Price started the game and struck out three batters in his first two innings. He escaped a bases loaded jam in the third to keep the Highlanders off the scoreboard. Price surrendered just two hits and the three strikeouts were a season-high.
Messinger took over in the fourth and added to the pile of scoreless innings. In his 10th appearance of the year, the righthander faced only 10 batters in three innings. Messinger did not issue a walk and allowed just two hits. He was credited with his second win of the season.
"That was a good win for us," head coach Brian O'Connor said. "To see our two first years, Billy Price and (Zach) Messinger give us a combined six shutout innings was great. I'm proud of our guys, I thought our approach, after a very tough and disappointing weekend, was very, very good. Hopefully we can have some of this positive momentum rolling into this weekend."
The pitching duo received six runs in support of their efforts on the mound. Fellow freshman Nic Kent (Charlottesville, Va.) broke the scoreless tie in the bottom of the first inning, just two batters in, driving the first pitch he saw over the left center field wall for his second long ball of the season. He later singled home a run in the sixth and finished the night 2-for-4 with two RBI.
Kent has reached base safely in five straight games and leads the team with 31 RBI on the year.
Already up 3-0, the Cavaliers plated three runs in the bottom of the sixth to push the lead to 6-0. Junior Logan Michaels (DeForest, Wis.) singled home the frame's first run with a single to right field, scoring Nate Eikhoff (Bristow, Va.).
Alex Tappen (Lower Gwyneed, Pa.) went 2-for-4 with two doubles and two runs scored. He came across for the fifth Cavalier run and Kent completed the rally with an RBI single to score Tanner Morris.
Sophomore Devin Ortiz (Irvington, N.J.) pitched the final three innings and was credited with his first career save. He struck out five batters for the second-straight outing, a career-high.
The Cavaliers will be back in action on Thursday (April 18) to begin a three-game Atlantic Coast Conference series against Florida State. First pitch for the opener is slated for 6 p.m. The series continues on Friday night with a 6 p.m. start and concludes on Saturday (April 20) at 1 p.m. All three games will air live on ACC Network Extra and can be heard on WINA 1070/98.9 FM.
Comments