Tom Perriello launches New Virginia Jobs Tour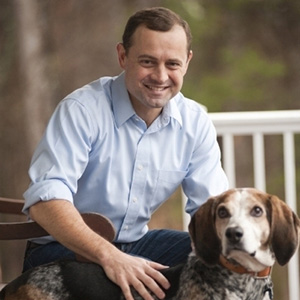 This week, Tom Perriello, Democratic candidate for governor of Virginia, will launch a New Virginia Jobs Tour, where he will travel across the Commonwealth to spotlight the Virginia jobs driving growth in our new economy. During the tour, Tom will highlight his vision to protect and bolster the Virginia economy by raising worker pay and supporting working families, incentivizing small business growth and hiring, and ensuring our economy is inclusive of communities left behind by economic changes.
On Monday, the tour will begin in Hampton Roads with a visit to the Virginia Port Authority, where Tom will focus on the port's modernization efforts to ensure our shipping and trade industry can continue to generate commercial activity in the Commonwealth.
In Richmond on Tuesday, Tom will tour the Strickland Machine Company and discuss his plans to prepare our workforce for the manufacturing jobs of the future.
Additional stops in Northern Virginia later this week will be announced soon.
Monday, 11:30 a.m.
Tom Perriello Tours Virginia Port Authority
Virginia Port Authority
1000 Virginia International Gateway Blvd
Portsmouth, VA
Tuesday, 11 a.m.
Tom Perriello Tours Strickland Machine Company
Strickland Machine Company
2400 Magnolia Ct
Richmond, VA
Comments