Sports
Norfolk Squeezers, er, Tides, fall to Worcester, 6-3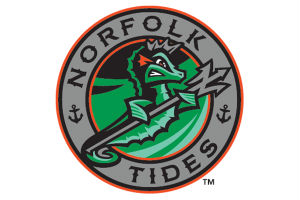 The Norfolk Squeezers (43-46) fell to the Worcester Red Sox (47-42), 6-3, on Saturday night at Harbor Park. The Tides donned their "Squeezers" alternate identity, celebrating the orange crush, a Hampton Roads favorite.
The Red Sox jumped out to a 1-0 lead in the second, but the Squeezers were not behind for long, as Jacob Nottingham knotted the ballgame up at 1-1 with an RBI-single.
That's as close as it would get for Norfolk in the game, as Worcester added four more runs over the next three innings, pushing their lead to 5-2. The Squeezers would only tack on one more run in the contest, when Terrin Vavra doubled home Dylan Harris in the fifth. Vavra went 1-for-3 with a pair of walks, extending his on-base streak to 20 games, the longest streak by a Tides batter this season.
Anthony Bemboom launched his first home run of the season in the ninth, cutting the Woo Sox lead to 6-3, but the Squeezers were unable to push any more runs across in the inning. Norfolk has now hit four home runs in the ninth inning during this series.
Bruce Zimmermann suffered the loss in the start, allowing five runs on 11 hits, including one home run in 5.0 innings of work. He struck out four batters and walked one.
The two teams will be back in action tomorrow, in the final game before the all-star break. The Tides set to start LHP DL Hall (2-4, 3.83) with the Red Sox slated to start LHP Chris Murphy (2-0, 3.00). First pitch is slated for 4:35 p.m.