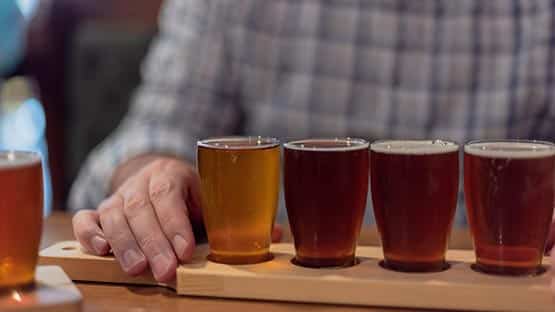 A Richmond-based consumer advocacy group is applauding Virginia for a new approach to beer regulation and delivery.
The recent budget passed by Virginia's General Assembly allocates funding for the creation of a Virginia Beer Distribution Company, or VBDC. The VBDC will be a branch of the state's Department of Agriculture and Consumer Services and will set Virginia breweries free to self-distribute limited quantities of their products directly to retailers and restaurants.
"This is a huge win for consumers and beer lovers in Virginia," said Yael Ossowski, the deputy director for the Consumer Choice Center. "The "three-tier system" is an archaic system for getting beer in front of consumers, a remnant of Prohibition that still holds back many of Virginia's neighbors from having the best market for beer possible."
The VBDC will operate primarily online and simplify the process for retailers buying beer from registered breweries. Taxes and fees will be gathered during the transactions, adding to the state's revenue. Breweries will take on the responsibility of delivering the beer sold through the VBDC.
Industry insiders project that if even just 100 breweries opt to self-distribute 500 barrels of beer each year, the new structure will generate $6.9 million in tax and fee revenue for Virginia.
"Some brewers will want to use the VBDC system to grow their footprint in Virginia, and others won't," said Ossowski. "Distribution contracts make a lot of sense for some fantastic smaller breweries, and less sense for others. This is about choice, and Virginia just expanded it for entrepreneurs and consumers alike.
"There is still much more to do to liberalize the state's alcohol market, but for the moment, we raise our glass to you, Virginia."