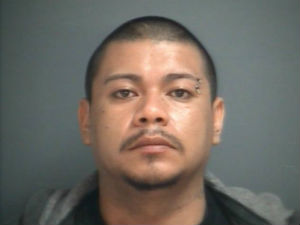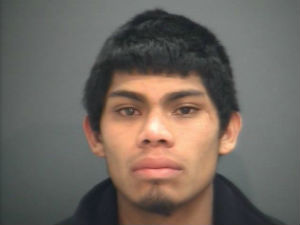 The Waynesboro Police Department has arrested three local men over the weekend, and is currently seeking a fourth man, all believed to be members or associates of the notorious Hispanic gang Sureno 13.
The group was utilizing a local hotel to distribute methamphetamine. The arrests followed police surveillance of known gang activity and methamphetamine distribution from local hotels.
The arrests began on Feb. 22 at approximately 2:15 a.m. when an officer observed a driver, later identified as Maximiliano Martinez-Cruz, 21, of Stuarts Draft, operating his vehicle erratically on Lew DeWitt Boulevard. After stopping this vehicle, the officer determined Martinez-Cruz had a suspended drivers' license.  During the course of the stop, police seized drug paraphernalia and nearly $3,700 in currency from Martinez-Cruz. Martinez-Cruz was charged with possession of methamphetamine and taken into custody.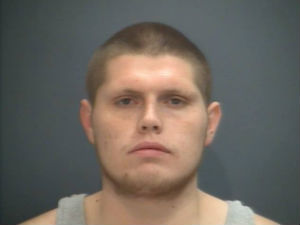 Later, at approximately 4:30 a.m., officers stopped a second vehicle that was known to be associated with Martinez-Cruz and operated by Ramon Alamanza Rivera, 27, of Waynesboro. After a search of the vehicle, Rivera was arrested for possession of methamphetamine. At the time of his arrest, Rivera had two juvenile females in the car with him. Waynesboro police safely released those two females to their family.
At approximately 6 a.m., police confirmed the location of two hotel rooms that had been rented by Martinez-Cruz. Police executed follow-on search warrants at these two hotel rooms at approximately 7:30 a.m. As a result of those warrants, Augustine Louise Cruz, 22, of Waynesboro, was arrested for possession of methamphetamine. In addition to this arrest, officers seized several narcotics smoking devices and materials used in the distribution of drugs.
A fourth suspect has been identified and is currently wanted by WPD for possession of methamphetamine. This suspect's name will be released upon his arrest.
Rivera is being held at Middle River Regional Jail on an detainer from the U.S. Immigration and Customs Enforcement due to his illegal immigration status.  Cruz and Martinez-Cruz are both free after posting bonds.