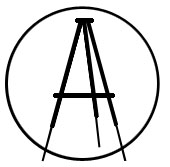 The Shenandoah Valley Art Center, during the month of January will present the watercolor paintings of Waynesboro artist, Don Whitson.
Not many of us know as a young child what we want to be, but instinctively, he knew, and art is the path he has followed for over four decades.  He began his career as an illustrator in the United States Air Force, and later he had a long stint in corporate aerospace art departments.  He spent the past twenty five years as Chief of Visual Services for the Department of the Army.
In 2010 he decided that it was finally time to pursue his lifelong dream of painting full time.  He pushes the limits of what he personally can do with the transparency of watercolor so every painting is a surprise to Don and always a surprise to his audiences. His watercolors of women are lovely, a unique creation of his own style.
Whitson states, "I have been inspired by doing a series of paintings of women in a variety of locations and various themes.  The uniqueness of each setting continues to challenge me each and every day to push my abilities further.  I hope that my painting will allow the viewer to be inspired and use their own imagination and to look deeper into the subject matter itself."
Whitson's use of light and color brings each painting to life, emotionally touching the audience.  Whitson has received awards in a variety of juried shows, was awarded first place in Fine Art America Contest for best Watercolor of a Woman, and first place for best rendition on a musical theme. An opening reception will be held. Saturday, January 3, 6:00 – 8:00 p.m. and the public are encouraged to come, meet, and talk to the artist.
In the Members' Galleries, artwork of SVAC members will feature Collage. Don't miss Billie Rosenberger's vivid acrylic paintings which will be featured in the Docent Room.
Come enjoy the gathering of folks seeking creative inspiration, camaraderie, and sharing of techniques through art activities and classes. Please join us for a free open studio opportunity on third Thursdays, 11:00 a.m.-1:00 p.m. with the Art Trading Card Group.  Watercolor classes, taught by Pat Garnett, are designed to meet the needs of the student.  Come once, or come every week!  Bring paint, brushes, paper, and creativity each Tuesday, 1:00 – 3:00 p.m. with an $11 fee per selected session. Are you into recycling AND ART? Join the Book Wreaths class taught by Crozet artist Kristi Wood on January 31, 1:00 – 4:00 p.m. $40.  You will use old books to create a lovely wreath suitable for hanging indoors. Save the date! Precious Metal Clay is back! A two day workshop, February 7 and 8 will teach this art form ($270).  Pre-registration required!  Also offered for young artists is the ever popular Saturday Art for Kids, presenting a creative art experience for children ages 6 – 10, 11:00 – 1:00pm. Classes are come-as-you-are with all supplies and snacks provided for $10 a lesson.  Contact the art center to pre-register no later than the Friday before each SAK class. Open studio opportunities in the Virginia Ross Education Studio are available to printmakers and ceramic artists.  Apply on line at www.SVACart.com.
The art center is a retail alliance partner with the Artisan Center of Virginia. In the SVAC Gift Shop you can find the perfect creative gift in fiber, jewelry, wood, glass, pottery, and more by juried artisans from Virginia and Shenandoah Valley Art Center artists
The Shenandoah Valley Art Center is located in downtown Waynesboro at 122 S. Wayne Avenue.  Galleries are open to the public 10 a.m. to 4 p.m. Tuesday through Saturday.  For more information or to register for classes, call (540) 949-7662 or visit www.svacart.com.