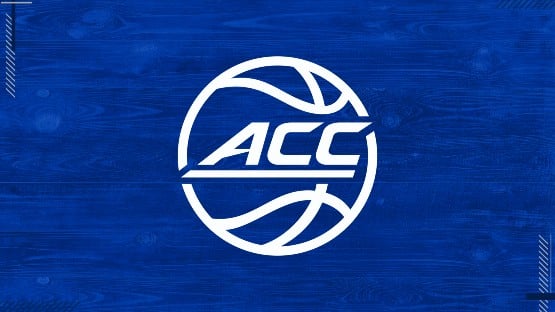 Virginia shared the ACC regular-season title, again, but didn't, again, get any of its players on the All-ACC first team.
Two Cavaliers, point guards Reece Beekman and Kihei Clark, were named to the All-ACC third team, and power forward Jayden Gardner was an honorable-mention selection.
Beekman was also named to the league's All-Defensive Team and was named, finally, the ACC Defensive Player of the Year.
Virginia Tech only got one nod, with power forward Grant Basile receiving an honorable-mention honor.
Top lines
The All-ACC first team was Isaiah Wong (Miami), Armando Bacot (North Carolina), Tyree Appleby (Wake Forest), Hunter Tyson (Clemson) and Jamarius Burton (Pitt).
Wong (15.9 ppg, 4.4 rebounds/g, 3.4 assists/g, 44.2% FG, 38.1% 3FG) is a bit of a reach as the ACC Player of the Year.
Wong received 30 votes from among the 75-member panel consisting of the league's 15 head coaches and 60 members of the media, which as usual did not include anyone from Augusta Free Press.
(Hell would have to freeze over.)
Appleby (18.8 ppg, 6.3 assists/g, 43.6% FG, 37.0% 3FG) was second in the POY race with 23 votes, and Bacot (16.5 ppg, 10.5 rebounds/g, 55.2% FG) was a distant third, with nine.
Pitt coach Jeff Capel was, rightly, the runaway winner in the ACC Coach of the Year balloting, receiving 57 votes.
Capel led Pitt to a 21-10 record overall and a 14-6 league mark that tied the Panthers for third in the conference title race.
The writers had picked Pitt to finish 14th back in October.
The UVA and Tech guys
Beekman, who should have also been Defensive Player of the Year last season, led the ACC in defensive box plus/minus (4.0) and was third in steals (1.6 per game), while holding opponents to 34.1 percent shooting (#4 in the ACC) and 0.707 points per possession (#1 in the ACC).
On the offensive end, Beekman averaged 9.3 points and 5.3 assists per game, and he is shooting 40.4 percent from the field and a career-best 38.2 percent from three-point range this season.
Clark averaged 11.1 points and 5.7 assists en route to his second All-ACC third-team honor, and his 37.0 percent rate from three-point range is a career-best.
Gardner averaged 11.8 points per game (on 51.5 percent shooting) and 5.5 rebounds per game as Virginia's primary offensive threat in the post.
Basile, a grad transfer from Wright State, averaged 16.5 points and 5.5 rebounds per game for the Hokies, and shot 51.9 percent from the field and 39.7 percent from three-point range.
Glaring omissions
The three glaring omissions from the All-ACC teams from the Virginia schools were Justyn Mutts and Sean Pedulla (Virginia Tech) and Armaan Franklin (Virginia).
Mutts, a sixth-year senior forward, averaged 12.9 points, 7.3 rebounds and 4.8 assists per game for the Hokies, shooting 55.9 percent from the floor and 35.1 percent from three-point range.
Pedulla, a sophomore guard, averaged 15.4 points, 3.7 rebounds and 3.8 assists per game for Tech, shooting 42.1 percent from the floor and 35.0 percent from three.
Franklin is Virginia's leading scorer, averaging a career-best 12.6 points per game, shooting 42.6 percent from the field and 38.7 percent from three, and on the defensive end, he limited opponents to 36.4 percent shooting and 0.829 points per possession (both #13 in the ACC).
No respect
The relative lack of respect in the voting for Virginia, which has won or shared six of the last 10 ACC regular-season titles, is nothing new.
In that 10-year span, Virginia is a distant third in All-ACC first-team selections, with six.
Duke leads with 11, and North Carolina is second with eight.
Leonard Hamilton wants in on this game. His Florida State team has zero first-teamers in the past decade.