The Virginia women's basketball team (2-1) had its highest scoring output since 2009 as the Cavaliers defeated Louisiana Tech (0-2), 95-82, Saturday afternoon (Nov. 16) at John Paul Jones Arena.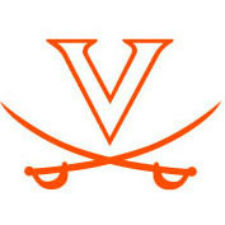 "It was a great game for us, quite high scoring," Virginia head coach joanne boyle said. "I was really proud of the girls. I felt like we had great energy out there. I really liked our rotations and that's something we've been working on. I felt there was a really good flow out there today."
The last time UVa scored 95 points in a game was Nov. 18, 2009, a 110-63 win over USC Upstate in Charlottesville. Five Cavalier players scored in double figures for the first time since Dec. 18, 2011, a 92-43 win over Radford.
Sophomore forward Sarah Imovbioh (Abuja, Nigeria) recorded her second double-double of the season with a team-high 19 points on 8-of-13 shooting along with a game-high 13 rebounds, while senior guard Ataira Franklin (Bowie, Md.) hit four three-pointers and had 16 points in 25 minutes.
Senior guard Lexi Gerson (Fort Washington, Pa.) tallied double figures for the first time since the 2011-12 season with 11 points, while sophomore guard Faith Randolph (Derwood, Md.) and freshman Breyana Mason (Woodbridge, Va.) added 14 and 13 points off the bench, respectively. Randolph dished out a team-high six assists. Senior forward Sarah Beth Barnette (Lexington, Ky.) matched her career high with seven rebounds.
Both teams improved greatly after a first half that saw 23 combined turnovers and UVa hold a 33-25 lead. Virginia shot 56.8 percent in the second half compared to 39.4 percent in the first (48.6 percent overall), while LA Tech improved from 32.1 percent to 47.4 percent in the second period (40.9 percent overall). The teams combined for 119 points in the second half with UVa outpacing the Lady Techsters, 62-57.
The Cavaliers outscored the Lady Techsters, 17-6, in the final 7:22 of the first half that was started by back-to-back jumpers by Randolph that gave UVa the lead for good at 20-19.
Virginia held a slight advantage in rebounds 42-41, but had 20 fast break points to the Lady Techsters' six. The Cavaliers ended up with 18 turnovers to Louisiana Tech's 21. UVa was 19-28 (67.9 percent) from the foul line, while LA Tech 22-30 (73.3 percent) from the charity stripe.
Lulu Perry led the Lady Techsters with 22 points off the bench, while Whitney Frazier recorded a double-double with 17 points and 10 rebounds.
The Cavaliers play at Liberty on Tuesday, Nov. 19, at 7 p.m. The game will be broadcasted live on the Liberty Flames Sports Network and ESPN3.com.