The UVa. women's basketball team (1-1) defeated high point (1-1) 73-54 in UVa's first home game of the 2013-14 season. Sophomore guard Faith Randolph (Derwood, Md.) matched her career high with 19 points to lead the Cavaliers in scoring for the second-straight game. Junior center Sarah Imovbioh (Abuja, Nigeria) had her sixth career double-double with 14 points and 15 rebounds. High Point's offense was led by Tayler Tremblay's 17 points and six assists.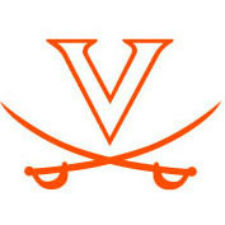 "We're glad to come out in our home opener and get a win," Virginia head coach Joanne Boyle said. "We've been tweaking things and changing things in practice. I think we need to find our identity. Now we need to break practice down and really get some shots up in practice. We are a work in progress here and are trying to figure some things out. We have to play better, but it is very nice to get a win in the home opener."
After Virginia jumped out to a 6-0 lead, high point scored ten straight points to take a 10-6 lead four minutes into the game. Virginia regained the lead with 7:26 remaining on a pair of Imovbioh free throws.
Virginia closed out the first half on a 16-2 run, with freshman forward Amanda Fioravanti (Frederick, Md.) contributing six of those points, to go into the break with a 39-22 lead.
Virginia held a 20-point lead, 54-34, with 12:48 remaining when high point mounted a comeback bid, narrowing the gap to 55-44 on a jumper by Tremblay with 9:03 remaining. Imovbioh converted an and-one to end that surge. After high point again rallied and cut the lead to 10, 60-50, with five minutes left in the game, Randolph hit a three-pointer from the left wing to shift momentum back in the Cavaliers' favor. Virginia ended the game on a 13-4 run to secure its first victory of the season.
All 12 players on the Cavalier roster saw playing time by the end of the first half with freshmen Breyana Mason (Woodbridge, Va.), Tiffany Suarez (Miami, Fla.) as well as Fioravanti all making their collegiate debuts.
"It's nice to get some of the young kids some time when we can, with them learning the system," Boyle said. "Eventually, you have to find what rotations are working, but it's nice to be able to look at different combinations early in the season."
Randolph, who scored 18 points in the season-opener at James Madison, finished with 19 points, including going 10-of-11 from the free throw line, with four rebounds, three assists and a steal.
Imovbioh was 8-of-9 from the free throw line, pulling in nine offensive rebounds and six defensive boards.
Junior forward Sarah Beth Barnette (Lexington, Ky.) had a career-high seven rebounds. Redshirt freshman guard Raeshaun Gaffney (Fairfield, Ohio) scored 10 points with two rebounds and a steal.
The Cavaliers shot 84.0 percent from the stripe, making 21 of 25 free throws. Virginia also dominated the boards, outrebounding high point 57-30.
The Cavaliers finish off their current homestand on Saturday, Nov. 16 when they host Louisiana Tech (0-1) at 2 p.m.at John Paul Jones Arena.