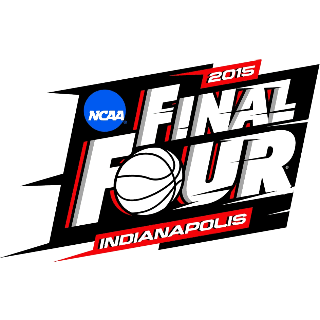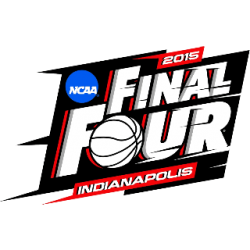 For weeks, UVA basketball seemed destined for the East Regional, a road to the Final Four that would take the Cavs first to Charlotte, then to Syracuse.
As recently as a couple of days ago, the assumption was that Virginia would be the #1 seed, but that turned out not to be the case with the 'Hoos dropping two of their last three games.
So it's #2 seed UVA that will open play on Friday in Charlotte, against #15 seed Belmont (22-10), the automatic qualifier from the Ohio Valley Conference.
The other matchup in the Charlotte bracket in the East Regional pits #7 seed Michigan State (23-11) against #10 seed Georgia (21-11).
Let's take a look at the four teams in the Charlotte bracket.
#2 UVA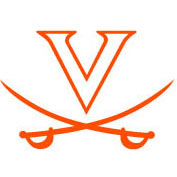 Record: 29-3
RPI: 7
SOS: 20
W-L RPI 1-50: 8-3
W-L RPI 51-100: 6-0
Top Performers: 6'5" G Malcolm Brogdon (13.9 ppg, 43.2% FG, 34.5% 3FG, 2.9 reb/pg), 6'7" G Justin Anderson (12.3 ppg, 46.6% FG, 46.9% 3FG, 4.1 reb/pg), 6'8" F Anthony Gill (11.5 ppg, 59.0% FG, 6.6 reb/pg)
Advanced Stats: 1.122 points per possession offense, .854 points per possession defense, 58.2 possessions per game, avg. height 78.3", effective height +2.0
#15 Belmont

Record: 22-10
RPI: 105
SOS: 247
W-L RPI 1-50: 0-2
W-L RPI 51-100: 1-1
Top Performers: 6'3" G Craig Bradshaw (18.1 ppg, 49% FG, 41.6% 3FG, 3.2 assists/pg), 6'6" F Evan Bradds (14.3 ppg, 69.3% FG, 7.2 reb/pg), 6'3" G Taylor Barnette (10.7 ppg, 44% FG, 39.9% 3FG)
Advanced Stats: 1.079 points per possession offense, 1.065 points per possession defense, 67.1 possessions per game, avg. height 76.5", effective height -0.7
#7 Michigan State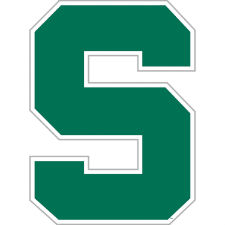 Record: 21-11
RPI: 23
SOS: 13
W-L RPI 1-50: 4-7
W-L RPI 51-100: 6-2
Top Performers: 6'0" G Travis Trice (15.1 ppg, 5.2 assists/pg, 39.4% FG, 37.3% 3FG), 6'5" G Denzel Valentine (14.4 ppg, 6.1 reb/pg, 44.3% FG, 41.1% 3FG), 6'6" F Branden Dawson (11.8 ppg, 9.2 reb/pg, 54.3% FG)
Advanced Stats: 1.141 points per possession offense, .961 points per possession defense, 63.7 possessions per game, avg. height 76.2", effective height -0.9
#10 Georgia

Record: 23-11
RPI: 38
SOS: 39
W-L RPI 1-50: 0-5
W-L RPI 51-100: 9-4
Top Performers: 6'8" F Marcus Thornton (12.3 ppg, 7.2 reb/pg, 48.7% FG), 6'3" G Kenny Gaines (11.6 ppg, 41.0% FG, 36.5% 3FG), 6'8" F Nemanja Djurisic (11.1 ppg, 5.0 reb/pg, 47.6% FG, 34.4% 3FG)
Advanced Stats: 1.070 points per possession offense, .939 points per possession defense, 64.2 possessions per game, avg. height 77.0", effective height +0.3