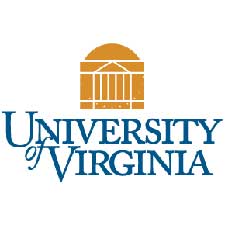 President Teresa A. Sullivan today announced key components of an action plan designed to achieve a comprehensive and sustainable climate of safety at the University of Virginia.
The plan includes creation of an ad-hoc group to explore policies, practices and organizational structure, as well as the resources necessary to support the ultimate goal of providing an outstanding education while ensuring the safety and well-being of students. The plan also includes formation of an administrative task force charged with implementing the advisory group's recommendations.
"I remain committed to a fearless examination of our culture and practices," Sullivan said. "This review needs to be thorough, systematic and intelligent. The formation of the ad-hoc group and the implementation group are important, early-stage steps as we move forward through this difficult time."
Sullivan's action follows an intense, ongoing period of introspection on Grounds following recent reporting in Rolling Stone magazine. Since the article's publication, the magazine's editors have backed away from the story.
Sullivan said the safety and well-being of students, especially survivors of sexual assault, remains the first and foremost concern – regardless of the ongoing scrutiny of the magazine's account.
Following the article, Sullivan requested the Charlottesville Police to investigate the incident. The Virginia Attorney General's Office also announced the appointment of an independent counsel to conduct a comprehensive review of the handling by UVA of sexual assault. Sullivan said the University will continue to cooperate fully with both.
"Our most important work is ahead of us. To the extent that either our internal review or independent reviews of our approach reveal impediments to sustaining the goal of student safety or opportunities to improve upon it, we will act on them decisively," she said.
The president on Friday chaired the first meeting of the committee, known as the Ad Hoc Group on University Climate and Culture.
It will focus on three key issue areas:
Culture, including student behavior, Greek life, alcohol and other drug use, and student self-governance;
Prevention, including bystander training, peer education and physical safety such as lighting, camera systems and policing; and
Response, including institutional survivor support, training for students and faculty, and U.Va. policies and issues regarding adjudication.
In addition to Sullivan, the ad-hoc group members are: Board of Visitors members Frank M. Conner III and Allison Cryor DiNardo; Architecture School Dean Beth Meyer; faculty representatives Rae Blumberg and Bonnie Gordon; Student Affairs staff member Margaret Grundy; graduate student Eric McDaniel; undergraduate students Ashley Brown, Julia Pedrick and Brian Head; alumni representatives Alex Arriaga and Elisa Holquist; and parent representatives Jodie Berndt and Paul Hobby.
The launch of the advisory group builds on earlier initiatives and actions.
On Dec. 1, Sullivan addressed students, acknowledging the need to identify, understand and address cultural, preventative and support issues. On Thursday, the president and other University leaders met with more than 150 students, faculty and staff in a session that explored issues of sexual violence and the underlying cultural attitudes that engender it. Sullivan also has met with various groups in the University community to hear concerns, gather suggestions and begin to pursue solutions.
"The University is moving with urgency," Sullivan said. "This is a shared responsibility among the Board of Visitors, the administration and the larger University community. I will also keep the board and the University informed of action steps we have taken and those that will emerge from the work of the ad-hoc group, as well as the police investigation and review of the independent counsel."
As part of its initial work, the Ad Hoc Group on University Climate and Culture is working with leaders from the Inter-Fraternity Council and other Greek councils to revise existing Fraternal Organization Agreements that govern the relationship between fraternities, sororities and the University. Student leaders presented a dozen proposals for strengthening those agreements, with a goal of enhancing safety for members and guests, and a list of final recommendations is expected by Dec. 31. Sullivan also has called on all student organizations to review their contracts with the University with a goal of safeguarding the safety of their respective members and participants.
Further, the group identified short-term initiatives that are planned or already in place to enhance safety. Among them:
A climate survey this spring to gather greater insights into the occurrence of sexual assault on Grounds, and to gauge student understanding of University policies;
An "ambassador" program that will deploy trained individuals to provide escorts for students, employees and other pedestrians in key areas;
Expanded bystander training for faculty and students in concert with established initiatives such as "Hoos Got Your Back";
Bolstered counseling services offered by U.Va. Counseling and Psychological Services, as well as expanded trauma response staff services offered by the Maxine Platzer Lynn Women's Center;
Enhanced on-Grounds lighting and improvements to the University's system of cameras;
Creation of a police substation to serve the Corner area, with staffing by the University Police and Charlottesville Police; and
Increased police patrols.
"My expectation is that we will produce short-, medium- and long-term action items as part of this process," Sullivan said. "Everyone agrees that there is a piece of our culture that is broken, and only a united effort will provide us the best answers for how to fix that."