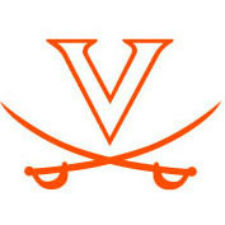 UVa. sophomore left-handed pitcher Nathan Kirby (So., Midlothian, Va.) has accepted an invitation from USA Baseball to play for the 2014 USA Baseball Collegiate National Team this summer.
Kirby is the eighth Virginia Baseball player to earn the chance to compete for the Collegiate National Team and the first since branden kline in 2011.
"It's an honor and kind of surreal to have the opportunity to wear my country's colors," Kirby said. "I'm excited for the chance to represent the USA as well as the University of Virginia. I've never been overseas before, so this will be a great opportunity for me both from a baseball standpoint as well as culturally."
A nominee for the 2014 Golden Spikes and Pitcher of the Year awards, Kirby is 8-1 with a 1.62 earned run average in starts this season. He leads the ACC in ERA and is tied for the league lead in wins. In 72 1/3 innings, Kirby has allowed just 43 hits while striking out 80 and walking 16. Batters are hitting .173 against him, which is the lowest of any starting pitcher in the ACC.
Kirby recorded a no-hitter at Pittsburgh on April 4, just UVa's fifth no-hitter in the last 50 years. Kirby struck out 18 batters in the game, one off the school and ACC single-game records, while facing only two batters over the minimum.
The Collegiate National Team will play games against Chinese Taipei and japan on U.S. soil while also making trips to The Netherlands for the Honkbal – Haarlem Baseball Week (July 11-20) and Havana, Cuba, for the Friendship Series against Cuba (July 23-27). The Collegiate National Team begins play on June 21 in various cities across the United States.
The 2014 Collegiate National Team will be coached by Arkansas head coach Dave Van Horn. The team's assistant coaches include Rob Childress (head coach at Texas A&M), Ray Birmingham (head coach at New Mexico) and Steve Rodriguez (head coach at Pepperdine).