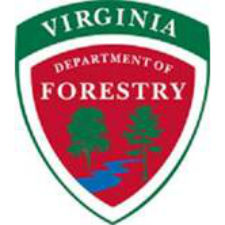 Officials with the Virginia Department of Forestry announced that demand for its loblolly pine seedlings is very high this season, and the agency anticipates that some or all families will sell out early. Customers interested in purchasing VDOF's specialty seedlings should visit www.buyvirginiatrees.com and setup an account prior to the opening date for the online store,October 14 at 10 a.m.
Due to limited nursery staff, customers are not advised to call the nursery to place these orders. VDOF recommends that tax exempt customers call the nursery prior to October 14 and setup their account with their tax-exempt credentials. Sales tax cannot be refunded. Customers can call the Garland Gray Forestry Center at 804.834.2855. To reach the Augusta Forestry Center, call 540.363.7000 or 540.363.5732.
Payment:  All customers must pay by credit card for online or call-in orders unless they have established a line of credit with the nursery. Any customer wishing to establish a line of credit should contact the nursery.
The top loblolly pine varieities offered this season include Control Pollinated (CP) seedlings, limited to 25,000 per customer and priced at $135 per 1,000; Virginia's Best ($105 per 1,000) and Elite ($85 per 1,000 ) seedlings will be limited to 50,000 per customer. These prices include pesticide treatment for Pales weevils.
All of VDOF's loblolly pine seedlings provide growth gains over unimproved seedlings. The top three loblolly pine varieties are best suited for landowners who utilize silvicultural treatments, such as site preparation and woody vegetation control, on their pine stands as part of their sawtimber rotation. The actual growth gains of each loblolly family depend on the planting site, soil type and these expected treatments.
The VDOF's two tree nurseries grow and sell 24 million tree seedlings each year. The Control Pollinated, Virginia's Best and Elite seedlings are derived from fewer selections and thus fewer are grown from available seed stock.
All seedling varieties will be available for sale in limited quantities through the online store when it opens October 14.