U.S. Sen. Tim Kaine released the following statement after a minority in the Senate blocked the nomination of Nina Pillard to serve on the United States Court of Appeals for the D.C. Circuit: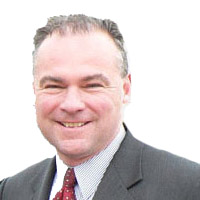 "I'm disappointed Senate Republicans have chosen to block the nomination of another highly-qualified nominee to the D.C. Circuit. Nina Pillard is an accomplished litigator who has practiced law at every level of the legal system across the country. She successfully argued the supreme court case that opened the Virginia Military Institute to women – a historic decision that has served Virginia well, even turning a one-time adversary in that case, then-VMI Superintendent Josiah 'Cy' Bunting III, into a strong supporter of her nomination.
"The filibuster of Ms. Pillard's nomination again raises the question – is there a double standard against women nominees to the D.C. Circuit? Since I took office eleven months ago, three superbly-qualified women nominees, including Ms. Pillard, Patricia Millett and Caitlin Halligan, have been filibustered under the pretext that the court does not have a large enough workload. During the same period, an equally qualified male nominee, Sri Srinivasan, was confirmed 93-0 without a single mention of the workload issue from my Republican colleagues.
"I'm very concerned that women nominees to the D.C. Circuit – the second-highest court in the land– are being blocked over concerns about workload that are not being applied in an evenhanded way. If senators have concerns about their qualifications, let's have that debate. But we shouldn't allow these candidates to be blocked from consideration based on reasons that don't stand the light of day."