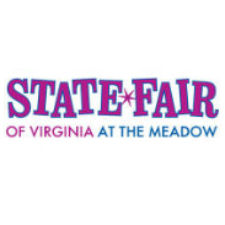 From bucking broncos to barrel racing to banged-up cars, the State Fair of Virginia promises evenings of non-stop thrills with a professional rodeo and a demolition derby.
The rodeo, which will start at 7 p.m. on Sept. 30 and Oct. 1, will feature bareback bronc riding, saddle bronc riding, calf roping, cowgirls' breakaway roping, steer wrestling, team roping, cowgirls' barrel racing and Brahma bull riding. Contestants will be racing against the clock and, in many cases, matching their nerve and skill against those of equally determined animals.
The rodeo also will include a best-dressed cowboy and cowgirl contest, a rodeo clown and a liberty horse act in which a horse performs "at liberty" without harness or touch from its trainer.
The event will be presented by Kentucky-based Lone Star Rodeo Co. The company's owner, Preston Fowlkes Jr., and his family have been in the rodeo business for 37 years and produce more than 40 events a year.
Shifting from four-legged entertainment to four-wheeled excitement, the Richmond Drives Demolition Derby, presented by The Richmond Times-Dispatch and Richmond.com, will bring fender-bending fun in the fair's Thrill Pit on the afternoons and early evenings ofOct. 4 and 5.
"The crowd always loves the banging and noise and smoke," said derby operator Gordon Shelton with a laugh. "But we go to great lengths to make it as safe as possible." He noted that officials check every car prior to each event, and strict competition rules ensure that safety precautions are in place.
There will be a four-cylinder division and a six-cylinder division open to men and women. New this year will be a ladies' class that allows four-cylinder and six-cylinder cars. Cash prizes and trophies will be awarded to first-, second- and third-place winners in all divisions. The action will begin at 2 p.m. and will be followed by a grand finale at 5 p.m.for "whoever is left" among competitors, Shelton said.
Shelton brings a longtime family involvement to his demolition derby events, as well as to the State Fair of Virginia and the Stafford County Fair. "It's three generations now," he said. "I helped my dad at the fair, and now my son helps me.
"Last year at the State Fair was super-successful for us. We are looking forward to another great year."
The 2014 State Fair of Virginia will open Sept. 26 and run through Oct. 5. Information is available at StateFairVa.org.
The State Fair is held each fall at its permanent home at The Meadow Event Park in Caroline County. The fair's mission is to increase agricultural and natural resource awareness and interest through educational programs, exhibitions and competitions in a fun, family-friendly setting.