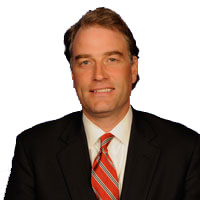 Like all Americans, I was devastated by the terrorist attack responsible for the deaths of four American foreign service personnel stationed in Benghazi, libya on September 11, 2012.  From the outset, my colleagues in the House and I have been committed to thoroughly investigating the events that transpired on that terrible night.  During ongoing congressional investigations into the details surrounding the attack and its aftermath, we have discovered that the Administration has not been transparent nor completely truthful with Congress and the American people regarding what transpired that night and in the days following.
The victims' families and the American people deserve to know what exactly happened during the terrorist attack in Benghazi, and we must do all we can to provide transparency and accountability into this tragic event in our history.
That is why last week the House of Representatives approved a long overdue piece of legislation that would create a select committee to investigate the September 11, 2012, terrorist attack on the U.S. Consulate in Benghazi, libya which claimed the lives of four Americans, including Ambassador Christopher Stevens.  The Select Committee will be comprised of 12 Republican and Democrat House members and will be tasked with providing a full and complete study of the attacks, the U.S. response, and our efforts to bring the terrorists to justice.  Following the investigation, a final report will be issued to Congress.
I have long supported this initiative and was a co-sponsor of Representative Frank Wolf's resolution creating a Select Committee to investigate the attack.  It is my sincere hope that this measure will allow the House of Representatives to fully uncover all of the facts behind the Benghazi attacks on behalf of the victims' families.
I was proud to support this important initiative to begin a select committee investigation focused on obtaining a complete picture of the terrible attacks that claimed the lives of four Americans so we may work to ensure it does not happen again.
If you need any additional information, please visit my website at hurt.house.gov or call my Washington office: (202) 225-4711, Charlottesville office: (434) 973-9631, Danville office: (434) 791-2596, or Farmville office: (434) 395-0120.
Robert Hurt represents the Fifth District in Congress.