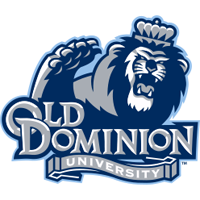 ODU football coach Bobby Wilder talks with reporters on Monday. The Monarchs (2-1) host Appalachian State (1-1) on Saturday.
Good afternoon to all our 12th Monarchs out there in Monarch Nation! We are coming off a disappointing 38-14 loss at home to NC State that puts our record at 2-1. Compliments to Coach Doeren and NC State because that is a much improved football team from last year. We wish them nothing but the best from here on out.
From our standpoint, this game really came down to third downs. That is what really decided the game. We went three for 12 on third downs on offense. NC State was nine for 16 on third downs which resulted in a huge difference in the number of plays run by each team. They got 77 plays off whereas we only had 44, which is the least we have ever had. That will be a major area of focus for us this week in practice. We are continuing to focus on third-and-short and third-and-long type situations. We had a lot of third-and-longs and they had a lot of third-and-shorts, which also affected our field position. Our average start was at the 20 and theirs was at the 39.
The good news, offensively, was that we did not turn the ball over nor did we have any penalties. With a freshman quarterback leading our offense right now, he only has one turnover in three games. That is impressive, and he will continue to improve.
On special teams, Satchel Ziffer was outstanding for us. He punted the ball eight times for a 43.5 yard average. With him, we are able to do the regular base punt or the rugby-style punt which makes it hard for teams to return on us. Ricky Segers was also very good on all of his kicks; his kickoffs were excellent and we covered it well.
On defense, I thought we were outstanding on first and second down but had some issues on third downs in this game. Fellonte Misher had 12 tackles from his strong safety position and had what was probably his best game he's ever had here. He was all over the field. T.J. Ricks also had double-digit tackles with 10. He is playing at a really high level and just keeps getting better. He's smart and instinctive, and played the game with a badly sprained ankle. He continues to tough it out. Shadow Williams also made an outstanding appearance in this game. He had nine tackles and had his best game so far with us. It was really his type of game, as it was a lot of in-the-box-type defense. We are getting a lot of solid play out of the linebackers right now.
Interestingly enough, I thought at this point in the year we would have a much improved defense from last year, and we do. Last year we gave up an average of 38 points per game, and right now we are giving up 27. That's not quite where we want to be, but it is an improvement. Right now, we are fourth in scoring defense and fifth in total defense in Conference USA. Our pass defense is also much improved from last year, as we are second in the league in pass defense through three weeks. It might not have looked like it Saturday night, but our defense is improving. Our defensive line has been better, too. We got pressure on Brissett, which is something he hadn't seen yet this year. We harassed him. Our defensive backs, Aaron Young and Brandon Addison, are playing good football right now as well. Through three games we haven't given up the long ball or the long runs.
Offensively, it really came down to the fact that we got dominated up front. This is the first team that has committed to stopping the run, and we couldn't block them. Ray didn't have much of an opportunity because they were always right there to meet him at the line of scrimmage. The screen pass to Ray was outstanding, and that is something we will continue to work with to help our offense. Shuler continues to improve. He threw two touchdown passes and no interceptions. The touchdown pass he threw to Jonathan Duhart was a check-play; he checked out of a blitz that we hadn't seen before, so that was very impressive to see him make that decision when presented with something we had never showed him before.
This week's opponent, Appalachian State, enters with a 1-1 record. They are a veteran team and are coming off a bye week, which should help them in recovering from any preseason injuries or with their players healing from that very physical game with Clemson. They have won six of their last seven games and return 20 of 22 starters from last season.
Offensively, they are averaging 30 points per game. They are a good running team. They pride themselves on running the ball. They have eight juniors or seniors on offense, so you can do a lot more when you're dealing with a veteran team.
Defensively, they are giving up 20 points per game. Again, eight juniors or seniors are starting for them on defense, and they are excellent at special teams. Their kicker is very good. This will be a big challenge for us, as we are in the middle of a really tough three-game stretch with N.C. State, Appalachian State and then Marshall next week. All three are bowl game-type teams.
I talked to the team yesterday, and we really broke the season down into two parts. There's the first four, non-league games and then the conference games. We really need to get as many wins as we can to get closer to the magic number of six to become bowl-eligible. We have an opportunity this weekend to become 3-1. Then we focus on our second goal, which is to compete for the eastern division championship once we get into our league games. I like where we are right now, and the kids are disappointed with the loss but see us improving as well as a team. The energy-level from the kids has been great. When we were down 28-14 in the fourth quarter, from the sidelines, the energy felt like we were winning. That is a great indication of where we are mentally right now, and we are in good shape physically.
Q: Not everyone knows about the history and tradition of Appalachian State's football program. Is this something you've shared with the team?
A: I haven't talked to the team about the history of their team. I traditionally don't, except to look over their film from the previous season when it's still early in the year. I'm well aware of their tradition and history. Coach Moore guided them to three National Championships, and everybody remembers when they beat Michigan. They have transitioned the right way, too. Like us, they tried to redshirt a lot of their young guys. They've really set themselves up for success.
Q: What did you and the team learn most from playing a team like N.C. State on Saturday?
A: The number one thing you take away from playing a good ACC team like N.C. State is allowing the kids to recognize the size, speed and strength of their players. Then you show them that that is the direction we are trying to go. That is why the weight room is so important. But, they also take a lot of confidence away from a game like that. They felt like they had a shot to win midway through the fourth quarter.
Q: How close is your offense to fixing the errors and getting where it needs to be?
A: I'll stick with the statement I made in the preseason, which was that I felt like it would take us until the midpoint of the season before we could pull the offense altogether. I always feel like it is harder to have success on offense than it is on defense. On offense, you generally have to have every one doing their part, particularly when it comes to the throw game. Two of the three things that can result from a pass are bad; you can have a drop or a turnover. Your percentages are against you to start with in the passing game. With us right now, it is tying together the protection, the pass and the catch. Shuler has been on his reads and going where he needs to go. He's only made one mistake in three games. We've had some dropped passes from guys who usually catch everything, so that has been surprising. Right now, since we are struggling with one facet of our offense, the passing game, those errors tend to get magnified. Nobody remembers that we had eight dropped balls when Taylor Heinicke threw for 730 yards against New Hampshire. There have been comparisons between Taylor and Shuler made, and with all due respect to who Taylor played his true freshman year, it wasn't the level of competition that Shuler is playing against right now. Everything is faster. The defensive line is coming at him a lot faster. The coverage is better. It is much more challenging. I am very encouraged with the way he's playing right now. To be perfectly honest, I didn't think he would be this advanced in the way he sees things at this point already. When he checked out of that blitz on the touchdown pass to Duhart, like I said, that was liking answering a question on a test about material you have never learned. We had never showed him that before. I don't know how he knew to do that. I am very impressed with the subtle things that only the coaches probably notice.
Q: What was David Washington's demeanor and how did he respond the day after the game?
A: First of all, he was incredibly apologetic, and I don't think he really had anything to apologize for. He called the offense up at halftime and apologized and took the blame for the first half, when it wasn't his fault; it is no one player's fault. Then he responded in a big way in the second half. He got us going on that touchdown drive in the second half. Everything throughout that game was contested in the passing game, but he had a big second half for us. I reiterated to him that he didn't have to apologize. He went out and competed but just didn't make the plays in the first half. The most important thing is that he bounced back in the second half, which is something you don't see a lot. That is really encouraging to us, especially when he is still learning how to play the position. It was only his 15th game at wide receiver. The last few years we sort of had one guy carrying the torch, and everyone else was along for the ride. It isn't like that anymore. We need to have everyone doing their job, and we are going to get there sooner rather than later.