Virginia
Prescription affordability board could help families choosing between meds, groceries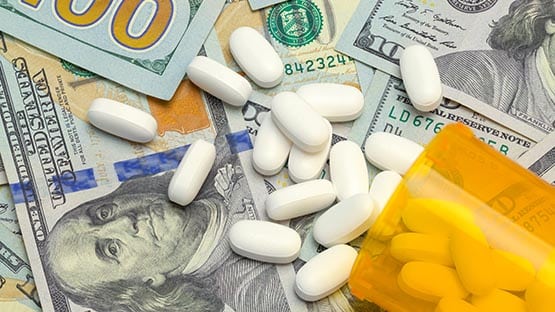 An effort is under way to launch a prescription drug affordability board to protect Virginians from price gouging.
The legislation proposed by Sen. Chap Petersen (D-Fairfax City) and Del. Karrie Delaney (D-Chantilly) would create a small group of health care experts to analyze high-priced prescription drugs and put reasonable limits on costs.
The bill builds off legislation passed in 2021 to create more transparency in prescription drug prices.
Last year, pharmaceutical companies raised the price on more than 1,200 drugs, at an average rate of 31.6 percent, about four times the rate of inflation.
As a result of high prices, a survey found that one out of every four Virginians opted not to take their prescriptions due to the cost.
"This bill is essential for Virginians," said Sen. Petersen. "Not only would a prescription drug affordability board lower costs for hardworking families, but taxpayers across Virginia would also benefit since the Commonwealth spends more than $2.4 billion a year on prescription drugs between Medicaid and state employees' insurance. This bill will help Virginians get the life-saving medicine they need and provide economic relief."
A 2022 Mason-Dixon poll showed that 82 percent of Virginia voters including Democrats, Republicans and Independents, support the creation of a PDAB.
"This bill would save hardworking Virginians millions of dollars when trying to get the life-saving medicines they need," said Del. Delaney. "People should not have to choose between buying their prescriptions and putting food on the table. The Inflation Reduction Act will help control costs for people on Medicare, and our bill will build on this progress to lower prices for 7 million more Virginians."
The bill has earned the support of a broad coalition of organizations, including AARP Virginia, Virginia Association of Counties, Virginia Organizing, NAACP Virginia Chapter, MS Society Virginia Breast Cancer Foundation, Virginia Association of Centers for Independent Living, Baptist Ministers Conference of Northern Virginia, AFSCME Council 20, Small Business Majority, Freedom Virginia, Doctors for America, and the National Association of Social Workers – Virginia Chapter.
"The rising cost of prescription drugs means older Virginians are increasingly facing difficult choices about whether or not to continue taking their medications," said Jared Calfee, Associate State Director for AARP Virginia. "A prescription drug affordability board would go a long way in helping to rein in those costs. Medicine only works if you can afford it."
Freedom Virginia launched a five-figure digital ad buy in Virginia calling for legislators to create a prescription drug affordability board to lower the cost of medicine.
"Medicine cannot do its job if people can't afford to take it," said Rhena Hicks, executive director of Freedom Virginia. "This ad series highlights the real story of a diabetic Virginian named Terry, who knows that the drug companies do not care whether he lives or dies."
While the recently-passed Inflation Reduction Act caps insulin costs for Medicare beneficiaries and empowers Medicare to negotiate drug prices for the more than 1 million Virginians enrolled in the program, a Virginia PDAB would also help the more than 7 million Virginians who are not enrolled in Medicare.
If the bill becomes law, Virginia would join seven other states that passed similar legislation.