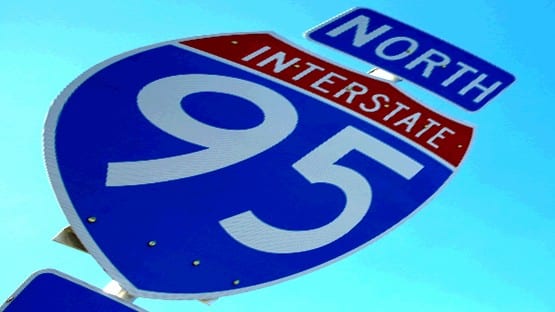 A man who had stolen a rental car in Chesterfield County Tuesday morning is in custody after leading Virginia State Police on a chase that ended on Interstate 95.
Derrick Chandler, 45, of DeWitt, Va., who faces charges stemming from Tuesday's incident, was already wanted for grand larceny out of Chesterfield County and had an active protective order against him, according to VSP.
Tuesday's interaction started at 9:30 a.m. with the call from Avis Budget Rental reporting that one of their vehicles, a 2023 Cadillac CT5, had been reported stolen and was being tracked by the rental company's GPS.
At the time of the call, the vehicle was in in the area of the Sleep Inn on Willis Road in Chesterfield County.
Agents along with marked units attempted to stop the vehicle as it traveled south on Route 1, but the pursuit was terminated at that time as troopers lost sight of the vehicle.
A short time later, the vehicle was located again as it took southbound Interstate 295, and a traffic stop was attempted.
The suspect disregarded lights and sirens and continued to Interstate 95 northbound from 295, ultimately taking the Wagner Road exit, where the suspect vehicle rammed a Virginia State Police marked patrol vehicle.
The trooper and an officer with Petersburg Police, who was in the vehicle with the trooper as a part of the Governors Bold Blue Line Program when it was struck, were uninjured.
The vehicle came to a stop, but the driver continued to refuse commands to exit the vehicle and stated that he was armed.
The Virginia State Police Tactical Team responded to the scene and was able to extract Chandler from the vehicle.