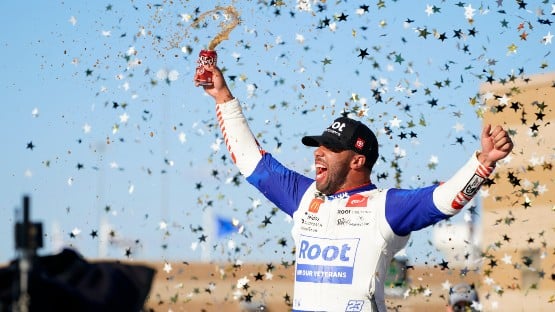 Somebody, it's not known at the moment who, broke into Bubba Wallace's radio stream after the All-Star Race on Sunday in North Wilkesboro and slammed him with a racially derogatory comment.
Here we go again, right?
Wallace, who finished second to Kyle Larson, is the lone Black driver in the NASCAR Cup Series.
The outspoken Wallace gets booed relentlessly by fans, and is often advised by commentators to tone down what he has to say, which isn't something that is often said to White drivers who say what's on their mind.
Chris Graham and Rod Mullins talk through the issues, while also breaking down what happened on the track at the All-Star Race, which, honestly, wasn't that much, with Larson dominating the day.
The guys also talk through economic issues in NASCAR with the circuit and its teams and drivers posturing over collective bargaining.
Listen