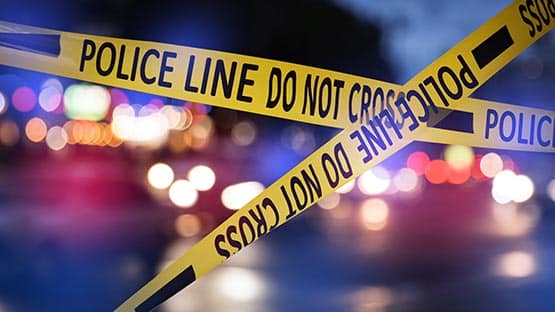 A man involved in a single-vehicle accident on Shawnee Drive in Winchester was struck and killed while walking on Interstate 81 roughly a half-mile away Monday night.
The I-81 accident occurred at 8:10 p.m. at the 311 mile marker, according to Virginia State Police.
Richard H. Purltebaugh, 52, of Winchester, died at the scene of the crash. Purltebaugh, according to VSP, was involved in a single-vehicle crash along the 3200 block of Shawnee Drive, then walked away from that scene and ended up walking on I-81.
A 2021 Mazda MX5 was traveling north on I-81 when it collided with Purltebaugh in the left travel lane.
The Mazda was unable to avoid the collision, according to State Police.
Several other vehicles struck the pedestrian after the initial impact.
The driver of the Mazda was not injured in the crash.
None of the other drivers involved were injured in the crash.
The northbound lanes of I-81 were shut down for approximately two hours during the investigation. VDOT assisted with the roadway closure and detour.
The crash remains under investigation.