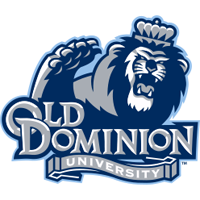 For the second straight game, the Old Dominion football team played in the rain at Foreman Field at S.B. Ballard Stadium and suffered a 49-0 loss to the Appalachian State Mountaineers on Saturday night.
The Mountaineers scored first with 3:50 left in the first quarter and didn't look back. Just 10 seconds in the second quarter, Taylor Lamb found Bobo Beathard for a 53-yard score to give App State the 14-0 lead. Freshman quarterback Shuler Bentley then fumbled the ball that was recovered by Devan Stringer for a 77-yard touchdown. That play sparked a14-0 App State run the rest of the half, as the Mountaineers held a 35-0 lead at the intermission.
Appalachian State scored two more times in the third quarter to secure the 49-0 victory over the Monarchs.
Bentley threw for 133 yards, as he went 16-for-28 on the night. Kesean Strong led the Monarchs on the ground with 23 yards, while Zach Pascal led the team with 49 receiving yards. Justice Davila tallied 10 tackles and Tim Ward totaled seven, including a tackle for a loss.
Lamb went 11-for-15 on the night for 187 yards and four touchdowns. Marcus Cox led all rushers with 107 total yards on 23 carries, while Jalin Moore rushed for 75 yards and a score on eight attempts. Four different receivers made a catch for the Mountaineers, led by Shaedon Meadors with 68 yards and a touchdown. John Law led the team with seven tackles, including one for a loss. Nate Norwood recorded six tackles and a led the squad with a sack and 1.5 tackles for a loss.