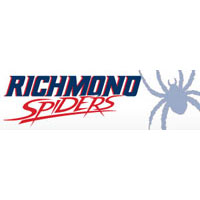 Richmond outplayed Northern Iowa in the second half, but could not overcome a 15-point halftime deficit and fell, 55-50, on the road on Sunday afternoon.
The Spiders (2-3) shot 39.2 percent for the game, including 14-of-29 (48.3 percent) from the field in the second half, but UNI (7-0) converted enough free throws at the end to maintain its lead throughout.
Senior Kendall Anthony reached double figures for the fourth time in five games, scoring 12 points on 6-of-12 shooting with two rebounds.
Junior Trey Davis exploded for his first double-double of the season and second of his career, scoring a season-high 11 points with 11 rebounds. Davis knocked down four field goals in the second half and drew contact to get three points from the free-throw line.
Junior Terry Allen hit two threes in the first half on the way to eight points, while Deion Taylor came off the bench for a seven-point effort, a new season high. Alonzo Nelson-Ododa made three blocks with some superb second-half interior defense. He finished with seven points and six rebounds.
"I thought we played a very good second half to give ourselves a chance," head coach Chris Mooney said. "In the first half, it was just all northern iowa and we weren't able to recover from that. We moved a lot better in the second half. We made quicker decisions, all five guys were moving the ball and we were able to get better shots."
UNI's Seth Tuttle scored a game-high 17 points with 10 rebounds to lead the Panthers. Wes Washpun added 16 points on a 4-for-4 performance from three-point land.
Statistically, the game was nearly even with Richmond knocking down three more baskets, but giving up three more turnovers (11-8). Northern Iowa's eight turnovers actually proved more costly as Richmond scored 14 points off turnovers to UNI's 12.
UNI held a slight edge in rebounding (33-32), but Richmond scored 13 second-chance points to the Panthers' six. The biggest disparity came at the free throw line where UNI went 16-of-23, while Richmond was 6-of-9.
UNI built a 14-4 lead in the first half, but a three-point play from Nelson-Ododa and a three from Allen at the top of the key cut the lead to 14-10 with 7:43 left. However, the Panthers would finish the half on a 16-5 run, using a late three from Matt Bohannon and a jumper from Wes Washpun at the buzzer to go up 30-15 at the break.
Richmond came out with offensive movement and efficiency in the second half, scoring seven of the first nine points. Layups from ShawnDre Jones and Taylor put the margin into single digits at 40-32 with 10:51 left, but UNI responded with another Washpun three to go back up 11.
Richmond continued to fight defensively and only allowed one field goal over the final 7:32 of the game. In that span, Davis converted a three-point play to cut the margin to 45-37, and free throws from Nelson-Ododa got the Spiders to just six down.
UNI's one field goal was a big one, a three-pointer from Washpun that pushed the lead back up to 48-37 with 2:52remaining.
Another three-point play from Davis pulled the Spiders to within 48-44 with 1:10 left, but Richmond could not creep closer as the Panthers hit enough free throws to keep it two possessions and win, 55-50.
Richmond returns home this week for a Wednesday night game against in-state rival, William & Mary. That game will begin at 7 p.m. on Dec. 3 and will be aired on CSN+.