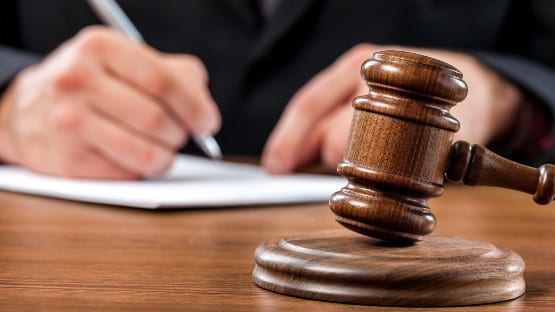 A Norfolk man convicted in September in the 2011 murder of an ODU student in a home invasion gone bad has been sentenced to 25 years in prison.
Rashad Dooley, 30, was convicted by a Norfolk jury of conspiring to commit first-degree murder, conspiring to commit robbery, and conspiring to commit burglary.
Dooley's roles in those June 10, 2011, crimes led to the death of Christopher Cummings, the nephew of Elijah Cummings, the late congressman and civil rights icon, and the serious wounding of Cummings's roommate, Jake Carey.
Dooley was one of four people charged in the shootings, but the charges against Kwaume Edwards and Ahmad Watson were later dropped, and the trial of Javon Doyle ended in a hung jury.
"This was a tough case from the beginning," Norfolk Commonwealth's Attorney Ramin Fatehi said. "We in Norfolk do not shy away from trying the tough ones, and in this case we prevailed. I am proud of our trial team's work and the work of the Norfolk Police in bringing Mr. Dooley to justice. I hope that the verdict and sentence help bring the Cummings family and the surviving victim a measure of closure as they continue to grieve and to heal. I will keep them in my thoughts."
According to prosecutors, Cummings, then 20, had been selling marijuana from the home that he and Carey shared on West 42nd Street in Norfolk.
Carey testified that Cummings had told him early on the day of the shootings that someone had tried to rob him.
There was a confrontation between Cummings and a man at the home later that day, and that night, Carey said he woke up to hear someone kicking in the front door.
There was yelling, then two gunshots – and Carey would end up being shot five times.
Note that Dooley was not convicted of murder, but rather conspiracy. He has maintained his innocence throughout, and his lawyer said he turned down a deal that would have given him immunity from prosecution against his one-time co-defendants because he said he wasn't involved in the crime.
"You keep referring to me as a killer but I'm no killer," Dooley said, as he turned toward James Cummings in the courtroom, according to a report in the Daily Press. "I don't know who did this."
The 25-year sentence imposed by Circuit Judge Michelle J. Atkins is well above the state sentencing guidelines, which called for a sentence of 9.5 to 16.5 years.
Atkins cited the seriousness of this crime and Dooley's extensive criminal history, which includes being a known gang member, and convictions of various assault, drug and probation violation charges.
"If there was ever a defendant who deserved to go above the guidelines, it's Mr. Dooley," Atkins said.