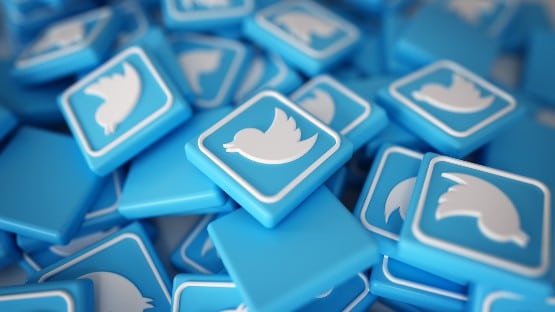 Twitter owner and tech mogul Elon Musk plans to step down as CEO of Twitter soon, and advertising veteran Linda Yaccarino is ready to replace him in mid-June. According to CNBC, she started at Twitter on May 14.
Yaccarino shared on LinkedIn that she "has long been inspired by Elon Musk's vision to create a brighter future. Now, I'm excited to help bring that vision to Twitter and transform the business together. Everyone's feedback is VITAL to Twitter's future. And I'm here for all of it. Let's please keep the conversation going and build Twitter 2.0 together!"
Musk said in a tweet that "my role will transition to being exec chair & CTO, overseeing product, software & sysops."
Yaccarino comes to Twitter from NBC Universal, which is owned by Comcast Corp., with almost 12 years working in advertising and partnerships and played a part in the launch of Peacock in 2020.
Media reports speculate that she was hired to help Musk restore confidence in Twitter as an advertising platform as many brands and companies appear to have taken a step back since Musk took over the social media site.
"Yaccarino has been recognized for being innovative in advertising, particularly in the digital space," said Virginia Tech associate professor of multimedia Journalism Mike Horning. "The move probably indicates that Twitter is looking to expand its offerings in the social media space. That might come in the form of streaming services, more secure private chats or any number of new offerings that could expand the reach of advertisers."
Horning said that Yaccarino has experience working with big data, streaming content and consumer assets which may be assets as she takes on the role of CEO for Twitter.
"Yaccarino's background in advertising with traditional media companies means she brings some credibility to Twitter's advertising model as they move forward under Musk's ownership," Horning said. "That will potentially bring back advertisers who may be skeptical of the change of leadership."
Musk has drawn criticism to the Twitter platform for essentially speaking his mind – even if it means losing users and advertisers on the platform.
"I'll say what I want, and if the consequence of that is losing money, so be it," said Musk in a recent interview with CNBC.
"Musk has been pretty clear that he believes the platform is a place for people to openly share their opinions, and he isn't shy about sharing his own, so that likely won't change, which may present some challenges for Yaccarino," said Horning.
Yaccarino said in a tweet that she is "not as prolific as Elon Musk (yet!), but I'm just as committed to the future of this platform."
Another challenge for Yaccarino early in her role as CEO will be going up against a Twitter-like playform launching this summer through Meta and Instagram.
On the news, Yaccarino tweeted: "Game on."
Related stories
Virginia Tech expert discusses Montana ban on TikTok, potential free speech challenge
Pandering Twit Elon Musk to inactive Twitter accounts: Drop dead
Social media expert not surprised to see Twitter 'antagonize' NPR, PBS
Report: Twitter, under Elon Musk, bringing in big bucks by monetizing antisemitism
Can't wait for the Twitter Files expose on how Twitter helped Trump plan Jan. 6