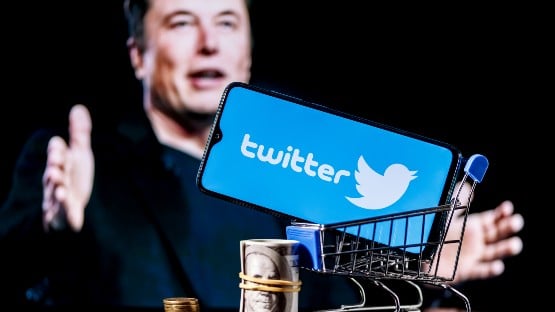 Twitter has been making money since its purchase by right-wing troll Elon Musk by placing ads for companies including The Wall Street Journal, Nokia, FanDuel and Thermo Fisher on the accounts of antisemites who have denied the Holocaust.
This according a report released on Friday by Media Matters for America, which reviewed the state of advertising on the social media platform since its purchase by the former world's richest man.
For the study, Media Matters reviewed different Twitter accounts run by five people who have pushed Holocaust denial: Mark Collett (MarkACollett), the Institute for Historical Review (HistoryinReview), E. Michael Jones (EMichaelJones1), Lana Lokteff (LanaLokteff), and Henrik Palmgren (Henrik_Palmgren).
Media Matters found advertisements attached to these accounts from companies that spent nearly $30 million combined on Twitter advertising in 2022, according to a Media Matters analysis of Pathmatics data.
"Twitter under Elon Musk is a red-pill Pez dispenser dolling out hate and conspiracies," said Angelo Carusone, president of Media Matters for America. "Twitter doesn't just lack brand-safety policies these days; the platform actively promotes extremism.
"Every day that goes by, it becomes more apparent that the only way for companies to protect their brands from Twitter's increasingly toxic reputation is to avoid advertising and enabling Twitter's engine of hate," Carusone said.
Media Matters for America, along with Accountable Tech and Free Press, leads #StopToxicTwitter, a coalition of 60+ civil rights and civil society groups that has called on Twitter advertisers to demand a safer Twitter for their brands and for users.