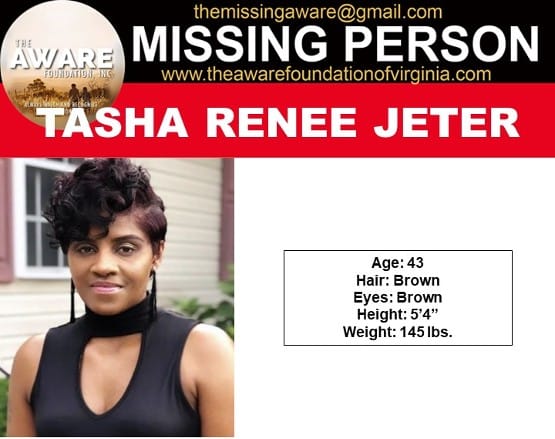 Update: Thursday, 10:29 p.m. Tasha Renee Jeter has been located and is safe, according to a report from The Aware Foundation.
The Essex County Sheriff's Office is requesting the public's assistance in locating a 43-year-old female.
Tasha Renee Jeter was last seen in Dunnsville on Tuesday around 9 p.m. She has a tattoo that says "Tasha" with a rose on her right arm.
Jeter is driving a black 2014 Nissan Altima with VA handicap tags: 9916OH.
Her family and friends are concerned for her well-being.
If you have any information on Jeter's whereabouts, contact the Essex County Sheriff's Office at 804-443-3347 or call 911.