Virginia head football coach Mike London announced today the hiring of Jerome "Jappy" Oliver as defensive line coach. Oliver replaces Vincent Brown, who resigned his position with the Virginia football program to accept a coaching position at Connecticut as the linebackers coach and co-defensive coordinator.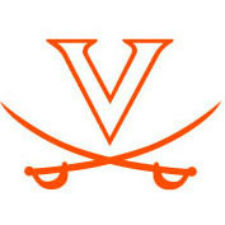 Oliver boasts 35 years of collegiate coaching experience, including stops at Air Force, Buffalo, Navy, Notre Dame, South Carolina, and Vanderbilt. Oliver comes to UVa after four seasons as the assistant head coach, defensive line coach and professional football liaison at Buffalo where the Bulls are coming off a 2013 appearance in the Famous Idaho PotatoBowl, only the second bowl appearance in program history.
Oliver will be reunited with defensive coordinator Jon Tenuta at Virginia.  Oliver and Tenuta coached together at Notre Dame during the 2008 season.
"I've known coach Oliver for a number of years from my time serving as a defensive line coach," London said. "He is someone who has always been highly respected in the profession. I think he is a very good fit for our program. He has worked at a number of BCS schools that share the same values as Virginia. He has a reputation for having good relationships with his players. He will also be very effective teaching and coaching Jon Tenuta's systems on defense because of their prior time working together."
In Oliver's first season at Buffalo in 2010, he coached a defensive line that had 23.5 tackles for loss and 6.5 sacks. His defensive line improved on those numbers in 2011 with 24 tackles for loss and 8.5 sacks. In 2012,Oliver coached the duo of Steven Means and Colby Way who combined for 21.5 tackles for loss and 13.5 sacks. Means was named second-team All-MAC. Way went on to be named a third-team All-MAC honoree in 2013 after making 32 tackles, including 8.5 for a loss and 5.0 sacks.
"I am very excited to have the opportunity to come work with coach London at the University of Virginia," Oliver said. "I have followed Mike's career for a long time, from before his tenure at UVa, and I know what he stands for. I am enthusiastic for the chance to help UVa get back on the right track. My relationship with defensive coordinator jon tenuta gives me a comfort level of what to bring to the table to help Virginia be successful and take the program to the next level."
Oliver came to Buffalo in 2010 after spending four years at Notre Dame as the Irish defensive line coach. From 2005-09, Oliver helped the growth of Irish defensive ends Victor Abiamiri and Chris Frome as well as defensive tackles Derek Landri and Trevor Laws. Abiamiri was a second-round pick in the 2007 NFL Draft by the Philadelphia Eagles, while the Jacksonville Jaguars chose Landri that same year in the fifth round. Laws was drafted by the Eagles in the second round of the 2008 draft and became the earliest Irish defensive tackle selected since Bryant Young was taken in the first round 14 years earlier. Frome was signed as anundrafted free agent by the Chicago Bears in 2007.
Oliver spent the 2003 and 2004 seasons as defensive line coach under Lou Holtz at South Carolina, helping to achieve a noteworthy turnaround on the defensiveside in 2004 as the Gamecocks finished with a national ranking of 20th in total defense (315.18 yards per game).
Oliver previously served on the staff of Air Force's Fisher DeBerry for eight seasons from 1995 through 2002, helping the Falcons to five postseason bowl appearances including wins in the Oahu Bowl (1998) and the Silicon Valley Bowl (2000).
During Oliver's eight years as defensive line coach at Air Force, the Falcons finished a combined 65-33 and ended up 25th in the final USA Today/ ESPN poll in 1997 after finishing 10-3, then 10th in USA Today/ESPN in 1998 after finishing 12-1. Air Force won the Western Athletic Conference Mountain Division title in 1998.
One of Oliver's prize pupils, Bryce Fisher, earned WAC Mountain Division DefensivePlayer of the Year honors in 1998. Fisher was also the team's most outstanding player in the 1997 Las Vegas Bowl, and was later drafted in the seventh round by the Buffalo Bills. Oliver also helped turn Shawn Thomas into one of the Academy's best defenders. Thomas finished his career ranked fourth in school history in tackles for loss and quarterback sacks. In addition to his work with the defensive line, Oliver also worked with the Falcon kickoff team as well as the extra point and field goal blocking units.
From 1991-94 Oliver served on the staff at Vanderbilt, where he helped the Commodores defense set school records for quarterback sacks in consecutive seasons. Vanderbilt also lowered its team rushing yards allowed in each of Oliver's four seasons in Nashville under head coach Gerry DiNardo.
He began his coaching career in 1978 at Davison (Mich.) High School (near his hometown of Flint) where he coached the defensive backfield and wide receivers. He returned to his alma mater, Purdue University, as a graduate assistant coach in 1979 and 1980 (working with the wide receivers, tight ends and offensive line) for head coach Jim Young – and helped the Boilers to wins in the Bluebonnet (1979) and Liberty (1980) Bowls and consecutive 10-2 and 9-3 marks.
He then coached at Eastern Michigan (offensive backfield and receivers) from 1981-82 and Northeastern (outside linebackers) in 1983 under head coach Paul Pawlak. Oliver coached defensive linemen at the Naval Academy from 1984-86 under head coach Gary Tranquill. He also has coaching experience at Grand Valley State(defensive line in 1988) and Western Illinois (inside linebackers in 1989-90).
Oliver is a 1978 graduate of Purdue University where he earned his bachelor's degree in health and physical education. He lettered three years in football as a wide receiver (15 career receptions) and also spent one season as a reserve on the Boilermakers' basketball squad.
Oliver was a standout athlete at Southwestern High School in Flint, Mich., earning all-city and all-district accolades in both football and basketball. He was the city's athlete of the year in 1973 and captained teams in football, basketball andbaseball.
He has one daughter, Candace, and a son, Justin.