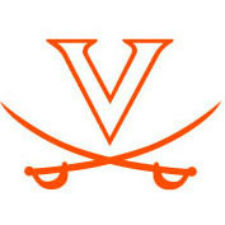 If you're like a lot of UVa. sports fans, you knew that the baseball team was preseason #1 in the country, and that the team was doing reasonably well, but by and large your attention was on the basketball team, which won the ACC regular season and ACC Tournament, was a #1 seed in the NCAA Tournament and made it to the program's first Sweet 16 in 19 years.
But now that the magical run of the basketball team has come to an end, it's time to think UVa. baseball, which is still ranked #1 in the nation, and is a good bet to make its third appearance in the college world series in the past six years.
So let's get to know Virginia baseball.
Big Papi: Mike Papi is still the foundation of the offense, with a .359 batting average/.504 on base percentage/.568 slugging percentage, and a team-leading five home runs, 26 RBI and 28 runs scored.
What's up with Downes? Brandon Downes has struggled mightily out of the gate, hitting just .229/.348/.406 with four homers and 21 RBI, after a 2013 season that saw him hit .316/.393/.569 with 10 homers and 59 RBI.
Also down from 2013: Branden Cogswell (.346/.464/.451 in 2013, .302/.409/.330 in 2014), Joe McCarthy (.336/.469/.459 in 2013, .293/.415/.444 in 2014), Nick Howard (.323/.344/.449 in 2013, .273/.310/.364 in 20140, and Kenny Towns (.290/.373/.516 in 2013, .230/.363/.297 in 2014).
How much of that is due to the Derek Fisher injury? Fisher, a junior, has played only 14 games after breaking a bone in his right wrist on March 12. It was said when Fisher went down that he'd be out 4-6 weeks, which could keep him on the sidelines through the end of April. Fisher was hitting .333/.393/.451 in 2014.
Team Offense: Based on the above, you're not going to be surprised to learn that Virginia isn't nearly as potent offensively as it was in 2013, when the 'Hoos averaged 7.89 runs per game with a .312/.409/.463 line as a team. In 2014, the 'Hoos are averaging 5.86 runs per game with a .285/.388/.387 line.
Pitching is solid: Brian O'Connor UVa. teams have always been solid on the mound, but even for an O'Connor team, the 2014 group has been special, with a team ERA of 2.23 (by far the best in the ACC, and #8 nationally), down significantly from last year's 3.12 team ERA.
Strong starters: Nathan Kirby (5-1, 1.24 ERA, 45.2 IP, 26 H, 37K/9BB); Josh Sborz (3-1, 2.78 ERA, 35.2 IP, 20 H, 34K/21 BB0), Alec Bettinger (3-0, 0.95 ERA, 6G/3S, 19.0 IP, 13 H, 13K/10BB)
Struggling a bit: Opening day starter Brandon Waddell has been demoted to the #3 weekend slot. The sophomore lefty is 3-1 with a 3.76 ERA, 40.2 IP, 38 H, 31K/8BB.
Closing the door: Nick Howard is 1-0 with a 1.88 ERA and eight saves in 13 appearances of the bullpen, striking out 23 and walking four while allowing 10 hits in 14.1 innings.
Defense: UVa. leads the ACC and is second in the nation with a .986 fielding percentage.