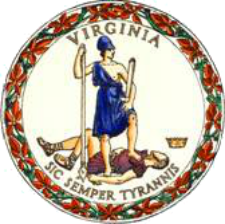 Governor Terry McAuliffe and Attorney General Mark Herring today released the full agenda for the Virginia Heroin and Prescription Drug Summit, to be held on October 2 in Charlottesville, and hosted by Secretary of Public Safety and Homeland Security Brian Moran and Attorney General Mark Herring.
The summit will include law enforcement representatives from the local, state, and federal levels, and will feature Michael Botticelli, the Acting Director, Office of National Drug Control Policy, as the keynote speaker.
Director Botticelli has more than two decades of experience supporting Americans who have been affected by substance use disorders.  Prior to joining ONDCP, Mr. Botticelli served as Director of the Bureau of Substance Abuse Services at the Massachusetts Department of Public Health, where he successfully expanded innovative and nationally recognized prevention, intervention, treatment, and recovery services for the Commonwealth of Massachusetts. During the summit, Director Botticelli will discuss the federal government's role in working with localities to reduce drug trafficking and abuse, and resources available to combat this issue.
The Virginia Heroin and Prescription Drug Summit is held by the Virginia Office of Public Safety and Homeland Security and the Office of the Attorney General, with the goal of addressing the  growing and dangerous epidemic of prescription opioid and heroin abuse in the Commonwealth. Governor McAuliffe also recently signed Executive Order 29, establishing the Governor's Task Force on Prescription Drug and Heroin Abuse, co-chaired by Secretary of Health and Human Resources Bill Hazel, and Secretary of Public Safety and Homeland Security Brian Moran.
The order asked the task force to suggest strategies that will raise public awareness about the dangers of misuse and abuse of prescription drugs, train health care providers on best practices for pain management, identify treatment options and alternatives to incarceration for people with addiction, and promote the safe storage and disposal of prescription drugs. The recommendations outlined and issues discussed in the Charlottesville summit will be factored into the overall recommendations by the task force.
Virginia Heroin and Prescription Drug Summit
October 2, 2014
Charlottesville Doubletree Hotel 
AGENDA
8:30 a.m.         Opening Remarks           
The Honorable Brian Moran
Secretary of Public Safety and Homeland Security
The Honorable Mark Herring
Atorney General            
9:00 a.m.          Plenary Session
Personal Impact: Stories of Tragedy and Survival
Moderator:        Phillip Figura
Assistant Attorney General
Panelists:
Teresa Nelson, Stephens City, Virginia
Carolyn Weems, Virginia Beach, Virginia
Honesty Brackett Liller, Richmond, Virginia
10:30 a.m.       Plenary Session                                                                                               
Heroin by the Numbers: Data in Virginia
Moderator:        Victoria Cochran
Deputy Secretary of Public Safety and Homeland Security
Panelists:
William Gormley, M.D., Ph.D., Chief Medical Examiner, Virginia Department of Health
Linda Jackson, Director, Virginia Department of Forensic Science
Jayne Thatcher, Ph.D., Toxicology Group Supervisor, Virginia Department of Forensic Science
Mellie Randall, Director, Office of Substance Abuse Services, Virginia Department of Behavioral Health & Developmental Services
Captain Gary Settle, Division Commander, Virginia State Police, Culpeper Field Office
Gregory Cherundolo, Assistant Special Agent in Charge, U.S. Department of Justice, Drug Enforcement Administration
12:15 p.m.        Keynote Speaker:
The Honorable Michael Botticelli
Acting Director, Office of National Drug Control Policy
1:00 p.m.          Director Botticelli, Attorney General Herring, and Secretary Moran media availability
1:15 p.m.          Plenary Session
Policy and Legislation: Strategies for Virginia
Moderator:        Marc Birnbaum
Assistant Attorney General
Panelists:
The Honorable Timothy Heaphy, U.S. Attorney, Western District of Virginia
Tonya Vincent, Deputy Secretary of Public Safety and Homeland Security
The Honorable Nancy Parr, Commonwealth's Attorney, City of Chesapeake
Chief Timothy Longo, Sr., Charlottesville Police Department
The Honorable Timothy Carter, Sheriff, Shenandoah County and Chairman, Northwest Virginia Regional Drug/Gang Task Force
2:30 p.m.         Regional Breakout Sessions
4:00 p.m.         Regional Reports and Recommendations                                            
4:30 p.m.         Adjourn