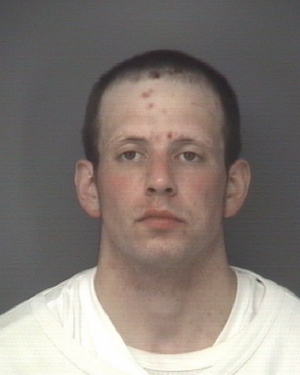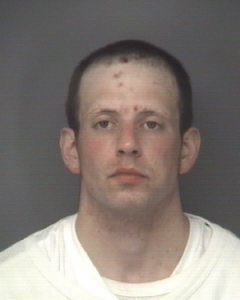 The Waynesboro Police Department has arrested a Waynesboro man after a brazen daytime home break-in that occurred over the weekend.
Kyle Campbell Bradley, 33 years old, is facing one felony count of breaking and entering into an occupied dwelling.  On July 13 at approximately 11:15 a.m., officers responded to the area of the 1100 block of South Winchester Avenue for a report of a home burglary that had just occurred.  According to the 81-year-old victim, he was in his home when a male kicked in his front door and came inside.
The homeowner, who is a World War II veteran, confronted the intruder and scared him off.   Waynesboro Emergency Operations Center staff were able to broadcast a description of the suspect who had fled on foot.  Officers found the individual near the Invista plant on South Delphine Avenue a short time later and identified him as Bradley.
Bradley is free on bond.  He next court appearance is in Waynesboro General District Court in late July.