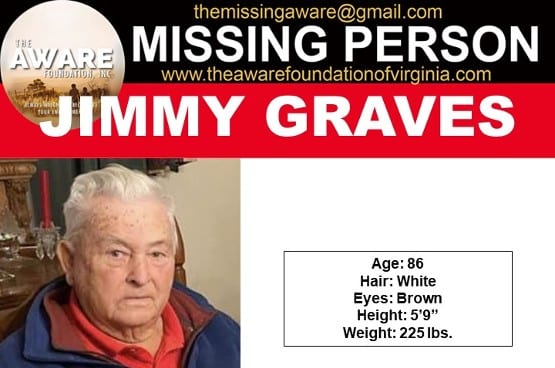 Update: Wednesday, 10:44 p.m. Jimmy Graves has been located, according to a report from The Aware Foundation.
The Madison County Sheriff's Office is requesting the public's assistance in locating a missing 86-year-old male.
Jimmy Graves, 86, of Syria, was reported missing to the office at approximately 7 p.m. Wednesday.
Graves, who has dementia, was last seen in the Criglersville area.
He is driving a silver 2004 Chevrolet Suburban with VA Tag KFM2950. The vehicle has Graves Mountain Lodge written on the side and back.
Graves was wearing a red and white cap that has Graves Musical Festival on the front.
If you have any information on his whereabouts, contact the Madison County Sheriff's Office at 540-948-5161.