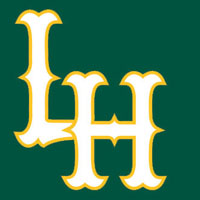 Lynchburg exploded for a season-high 11 runs after scoring in five straight frames that included three home runs to defeat the Winston-Salem Dash, 11-6, Tuesday night at BB&T Ballpark. Anthony Santander, Daniel Salters and Bobby Bradley all homered to pace the Hillcats in the series opener. The 'Cats are tied for the best record in all of Minor League Baseball with a 15-4 mark through 19 games.
Trailing 1-0 with one out in the fourth, Anthony Santander, a switch-hitter batting from the left side, sent a fly ball over the center field fence to even the score, 1-1. It marked his third homer of the season. All have come from the left side with no one on base, and all have been against Winston-Salem.
Left-handed hitter Taylor Murphy broke the deadlock four batters later with a two-out, two-run double down the right field line. The two-bagger plated Bobby Bradley and Dorssys Paulino, who had both singled earlier. In the fifth inning, Lynchburg tacked on another on an RBI bloop double by Mike Papi to take a 4-1 lead.
Winston-Salem stormed back to tie the score with a three-run fifth inning, though two of the runs were unearned. Hunter Jonesdoubled and scored to highlight the Dash inning.
With the score knotted, 4-4, the left-handed sticks broke the game wide open in the sixth. Murphy singled, and Daniel Saltershit his first home run of the year to push Lynchburg back on top, 6-4. Mark Mathias walked and eventually scored on a two-out RBI single by Santander.
With two outs and the 'Cats up, 7-4, Bobby Bradley crushed a ball opposite-field over the left field wall for his fourth homer of the year. It gave Lynchburg a 9-4 advantage and gave Bradley a league-leading total of 19 RBIs for the season. The Hillcats added one run apiece in the seventh and eighth stanzas on an RBI infield single by Yu-Cheng Chang and an RBI groundout byMurphy.
For the first time this year, Julian Merryweather surrendered a run. The right-hander went 18 1/3 innings to begin the year before finally conceding a run on a solo homer by Gerson Montilla with two outs in the first. Merryweather (4-0) still earned the win to improve to four victories in four starts after going six innings. He allowed four runs on six hits, but only two of the runs were earned. His ERA through four starts is a mere 0.76.
Cole Sulser allowed two runs, one earned, in two innings of relief, and Jordan Milbrath tossed a scoreless ninth while striking out the side to seal the victory. Colin Kleven (0-1) took the loss after giving up four runs on three hits in 1 2/3 innings.
 Mike Papi has reached base in all 17 games he has played this year…He came in with a Minor League-best 17 walks for the season and earned another free pass in the second inning today…Daniel Salters is on an eight-game hitting streak and is batting a whopping .450 to begin the year…Taylor Murphy finished the game 3-for-5 with a season-high three RBIs…He is batting .333 this season and is currently on a team-best 11-game hitting streak…Six of Lynchburg's 10 RBIs came with two outs in the inning, and the Hillcats went 6-for-15 with runners in scoring position.
Lynchburg has a Wednesday morning contest against Winston-Salem at 11 a.m. Sean Brady (1-1, 3.31) will start against former Hillcat Blair Walters (1-0, 2.25). Fans can listen to the game on 93.3 FM and 1320 AM as well as www.lynchburg-hillcats.com, beginning with the Hillcats On-Deck Show at 10:50 a.m.